The Twin Minefields of Grief and Remarriage
Grief is a difficult path to tread after the loss of a partner, especially after a sudden and tragic accident.  When a new relationship comes into the mix, it can cause even more confusion and soul searching.  This is a story of a woman whose fiance died suddenly in a car crash only two weeks before they were to be married.  When she meets a new love and he asks her to marry him, she has a lot of soul searching to do to find out whether she is ready for remarriage after the grief of her terrible loss. 

The story is told to her best friend Sonia, who is a contributor to our site and she sets the scene.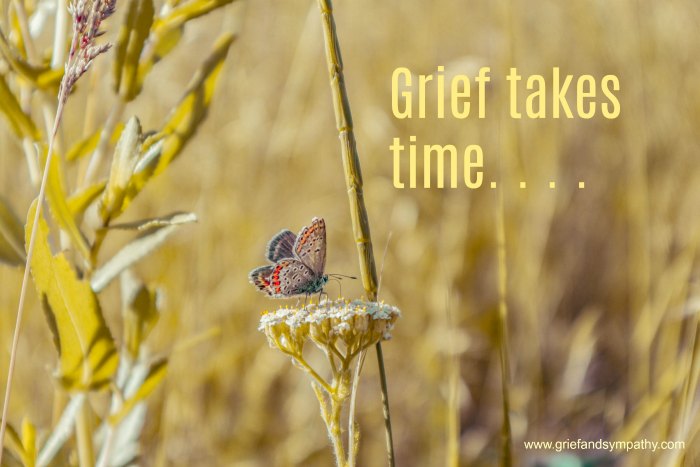 Photo Alexey Sukhariev
Letting go of grief soon after a devastating loss can be appealing, and can sometimes by treated by those around you as an excellent step forward, but many people do it for the wrong reasons. If we suppress grief and haven't healed properly, we can make a mess of our lives and those of the people around us.

I have a friend who got engaged to a perfect man about nine years ago, but sadly, he got killed in a car crash while going to work. It happened two weeks before their wedding, and I honestly don't know how she survived his loss. Five years ago she met a man who is her fiancé now and they seem happy together. She called me the other day, and knowing that I was planning an article, she offered to tell her story to me, hoping it would be therapeutic for herself, as well as giving people in similar situation a different perspective.  So, here is her story. . .


"I felt he was different the moment I saw him at the club. I didn't, however, realise he would become my whole world. I was careful at the beginning and didn't reveal much about my plans or desires. I played hard to get but he had the ability to read me like an open book. Soon we made plans for living together, thinking about names for kids. He proposed to me and I excepted at once with no overthinking. I just knew he was the one for me. Our families were also getting along beautifully. Everything was perfect.

Then he got a new job in another town. Although I was supporting of his career change, deep down inside I was worried sick. It was two hours drive from our home but the main reason was that I didn't like his new co-workers. They drank too much, didn't respect women and never hung out after work with their own families even though they had wives and children. I felt he wouldn't be safe with them. Soon we started fighting about his job. I knew he made a lot of money, but I didn't think that was all we needed to be happy.

In the end, my worst fears came true. I'll never forget that December 18th.  We had had a huge fight the night before. So many ugly things were said. He went to work the next morning, still angry. So was I. I didn't even want to text him back.

If only I had known, . . . but, no one really knows that kind of stuff, do they?

When I got home from work, I had a strange feeling that something was wrong. So, I tried to phone him, but his number was unavailable. Then I called his mum, but she didn't have a clue why he wouldn't answer my calls. Evening came, I made him his favourite dish, lighted candles all over the apartment  . . . and then I got THE call from the police.

I instantly knew. Don't ask me how, I just felt he was gone. Then his mum called me, crying in pain. I couldn't say a word. I still don't know what to say to the woman who lost her only child because of  the "big boss" who killed himself along with four more people, his workers, driving drunk that night.

I don't think the worst moments were at funeral. Mainly because I can't remember half of it - you told me I fainted. Maybe it's for the best.

The worst moment for me was when I came back to an empty apartment, and saw his slippers and jacket in the hallway. And our bed. I moved to my Mum's the next day. I couldn't handle that emptiness alone.

Honey, I went to so many therapies, treatments, support groups, downed so many anti-depressants and other drugs, and nothing helped. I was empty inside. Dropped out of college on my final year. A walking emotional wreck. But I don't remember crying. Maybe you do, but I just don't. I felt all sorts of feelings - anger, despair, guilt. I felt numb for a while, then overwhelmed, then anxious, then unbelievably sad and I just couldn't help myself.

I also refused help from friends and family. I just wanted him back. I could have given anything at that point to turn back time and unsay that awful sentence said in rage: " Drop dead you jackass, I wish we hadn't met".

Then, one night, after lots of quality wine that you drank with me, we started talking about life, death and pain. You mentioned him. And you asked me why I was still wearing his ring.

I didn't know what to tell you. I didn't want to look crazy in front of you, my best friend, through all the good and bad times. So I took the ring off. Something strange happened at that moment. I felt somehow free but like I was betraying someone at the same time. That was the beginning of the healing process. I just didn't realise it back then.

I got back to college, and then started working. Soon after I got my first job, I went on a first date. And then a second, and a third and so on . . . which lead to the relationship I'm in now.

To be honest, I can't tell you I'm in love. And that might be a problem, since I recently accepted his marriage proposal. The main problem is that I never thought of him as a rebound, but from time to time, I catch myself wondering what would it look like if my lost fiancé was alive and even worse, I started comparing two of them. That is so terribly wrong, I know, but can't help myself. I mean, when you love someone and want to marry them, you shouldn't overthink it and compare them even to your ex boyfriends, not to mention deceased ones. Shouldn't I just feel he's the one instead of thinking he might not be?

So, at the moment, I'm thinking I should postpone the wedding. I need more time to spend alone with myself.  There are some feelings I thought had died in that car crash, but they're still here apparently. It wouldn't be fair to marry a man I don't love as much as I'm supposed to. I don't want to ruin both of our lives, because I'm unable to come clean with that secret (it is still a secret now). It's just not fair to both of us, and I owe him that much, because he is such a nice guy.

You've been my best friend for over a decade now. I know you'll understand when I ask for stronger support. I can't do this by myself. I'm well aware I never accepted the fact my first love is gone and nothing can bring him back, but there are ways how to live my life without him. I just haven't given myself enough space and time to mend my shattered heart and soul, because I just wanted everything to be normal - but right away.

That was obviously the wrong way, as we both can see. I know I'll be good again, just it will take more time and the help of a strong friend, to overcome this loss. I rushed it, and I shouldn't. Grief takes time. It worked in the past, when I was 16-17, and relationships were childish and innocent, but in this case it would take much more than three months pause before running headlong into something new. This time, I'll know better. Thank you for listening and being there for me all these years, and I hope my story will inspire people. I'm sure it helped me a lot to see it written down like this."


We need to heal ourselves and to learn how to love that "new us", before interacting and letting new people into our lives. Every now and then, those sad memories and bad stuff will appear in the present, and we'll mistreat people who don't deserve it, but eventually, we'll learn how to deal with grief and its impact properly. I always thought how stupid it is to say " You're young, it's easier for you." Age doesn't have anything to do with your feelings for someone. Moving from grief to hope can be a messy process and grief is something you must experience, whether you're 13 or 103.

What my friend is trying to do, and she's only 30, is much braver than just playing along because it's easier than to confront yourself in difficult times. Remember to always first be honest to yourself - because no matter how much pain you feel, no one can help you until you're willing to help yourself and work on your own well being.

Related Pages:
Falling in Love While Grieving

Different Types of Relationship Grief
Online Relationship Counseling

---
Where to get help: 
---
Have You Considered One-on-One Online Grief Counseling? 
Get Expert and Effective Help in the Comfort of Your Own Home

The following information about online counseling is sponsored by 'Betterhelp' but all the opinions are our own. To be upfront, we do receive a commission when you sign up with 'Betterhelp', but we have total faith in their expertise and would never recommend something we didn't completely approve.  
Do you feel alone and sad with no support and no idea how to move forward?  It can be tough when you are stuck in grief to find the motivation to get the most out of your precious life. 
Online counseling can help by giving you that support so you don't feel so alone. You can have someone to talk to anytime you like, a kind and understanding person who will help you to find meaning in life again, to treasure the memories of your loved one without being overwhelmed and to enjoy your activities, family and friends again.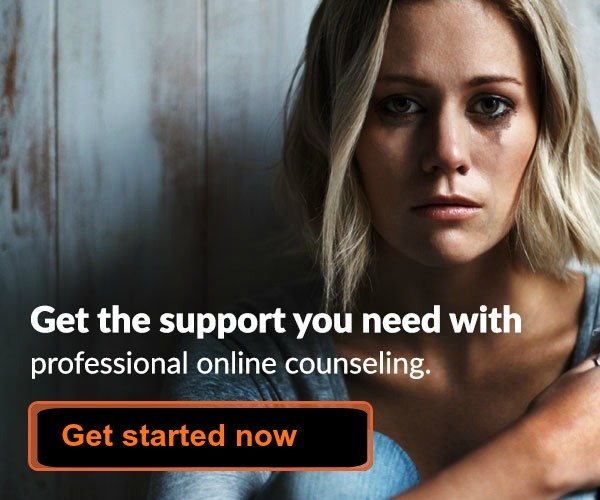 Click here to receive 20% off your first month. Exclusive to GriefandSympathy readers.
---
Sales from our pages result in a small commission to us which helps us to continue our work supporting the grieving.  

---
Hypnosis for Grief - 10 Ways It Can Help You
Try a gentle hypnotherapy track to relax the mind. Learn how self-hypnosis can help you cope with grief at any time of the day or night.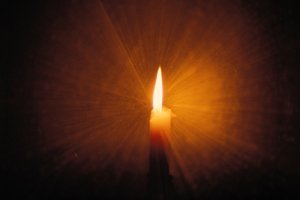 ---
---
For Remembrance: 
Sales from our pages result in a small commission to us which helps us to continue our work supporting the grieving.  
---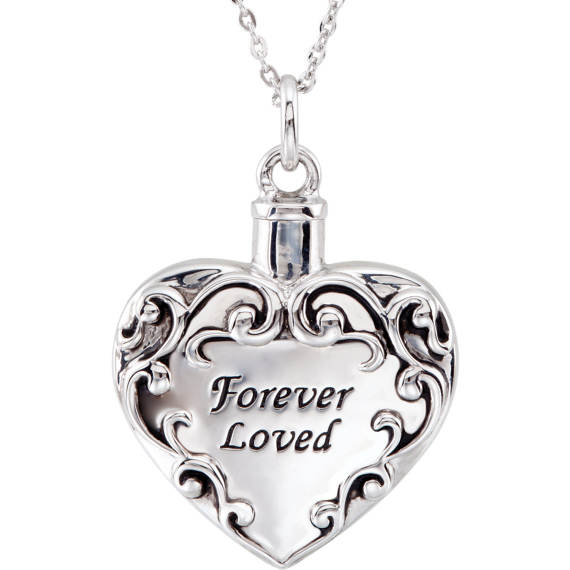 Memorial Jewelry to Honour a Loved One

Check out our lovely range of memorial jewelry for any lost loved one.  Pendants, necklaces, rings or bracelets, we have them all in all kinds of styles.  Choose for yourself or buy as a sympathy gift. 

---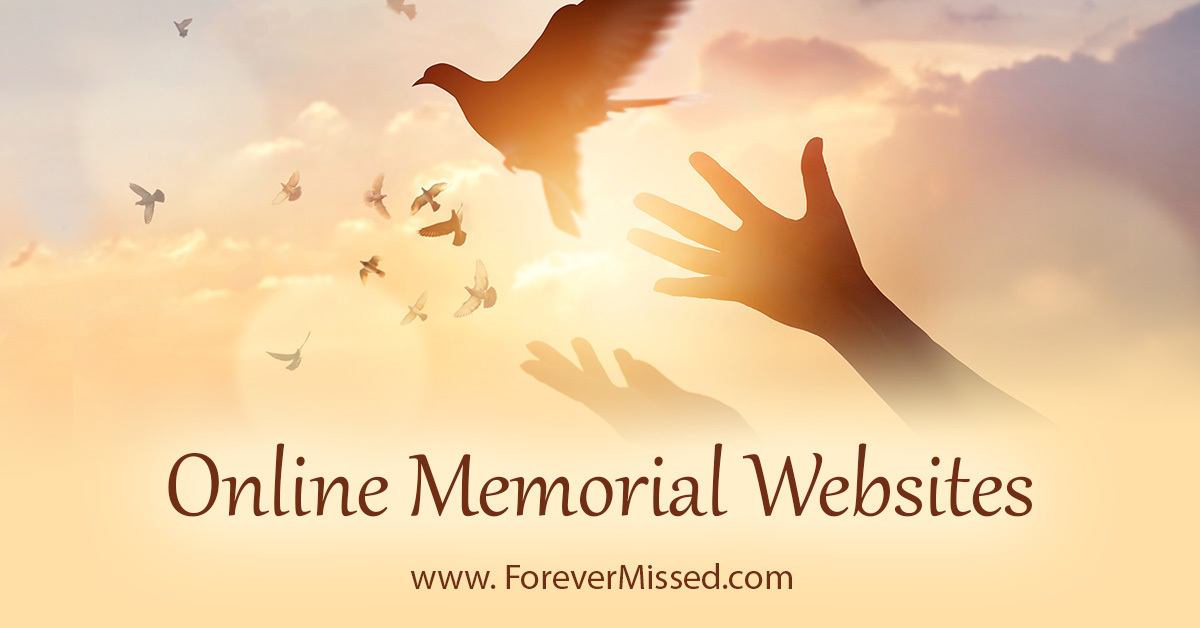 Create an Online Memorial Website
Honour your loved one with their own memorial website.  Share photos, videos, memories and more with your family and friends in a permanent online website.  Free for basic plan with no ads. 
---
For USA Residents: 
Please help our colleagues at Memorial Sloan Kettering Cancer Center, St. Jude Children's Research Hospital, and Children's Hospital of Philadelphia, USA by joining in their research study:


SUPPORT FOR BEREAVED PARENTS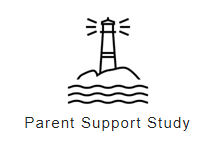 Losing a child to cancer is devastating, and there is a critical need to develop effective supports.
A federally-funded study in the United States (US) evaluating different types of support for bereaved parents is currently seeking participants. Parents residing in the US may be eligible if they lost a child diagnosed with cancer at least 6 months ago and live in one of the following states: NY, NJ, PA, CT, FL, or TN (other eligible states are being added, please complete the survey to check with us).
To find out if you may be eligible, please click here, visit our website at bereavedparentsupportstudy.com, or email us at parentstudy@mskcc.org.
---
Keep in touch with us: 
---
Sign up for our newsletter and receive:

"The 10 Most Important Things You Can Do
To Survive Your Grief And Get On With Life"
Our free downloadable and printable document "The 10 Most Important Things You Can Do To Survive Your Grief And Get On With Life" will help you to be positive day to day.  
The 10 points are laid out like a poem on two pretty pages which you can pin on your fridge door to help you every day! 
All you have to do to receive this free document is fill in your email address below. 
You will also receive our newsletter which we send out from time to time with our newest comforting and helpful information.   You can unsubscribe any time you like, and don't worry, your email address is totally safe with us. 
NEW BONUS - Also receive a copy of our short eBook - '99 Ways to Spot a Great Grief Counselor'.  Available for instant download as soon as you sign up. Never waste money on poor counseling again! 
---
Join us on Facebook for articles, support, discussion and more.  Click 'Like' below.

---