7 Beautiful Grandmother Funeral Poems 
We have hand-picked this selection of funeral poems suitable for grandmothers to be suitable for all types of funerals or memorial services. Poem number 4, and poem number 7 were both commissioned especially for this website.  
The first one was read at the Queen Mother's funeral. 
1. She Is Gone  - David Harkins

You can shed tears that she is gone
Or you can smile because she has lived
You can close your eyes and pray that she will come back
Or you can open your eyes and see all that she has left
Your heart can be empty because you can't see her
Or you can be full of the love that you shared
You can turn your back on tomorrow and live yesterday
Or you can be happy for tomorrow because of yesterday
You can remember her and only that she is gone
Or you can cherish her memory and let it live on
You can cry and close your mind, be empty and turn your back
Or you can do what she would want: smile, open your eyes, love and go on.
---
2. Legacy of Love - Unknown 

A wife, a mother, a grandma too,
This is the legacy we have from you
You taught us love and how to fight
You gave us strength, you gave us might.
A stronger person would be hard to find,
And in your heart you were always kind.
You fought for us all in one way or another
Not just as a wife not just as a mother.
For all of us you gave your best
And now the time has come for you to rest.
So go in peace, you've earned your sleep,
Your love in our hearts we'll eternally keep.
---
3. Gone From Us - Author Unknown

Gone from us that smiling face,
The cheerful pleasant ways,
The heart that won so many friends,
In bygone, happy days.
A life made beautiful by kindly deeds,
A helping hand for others' needs.
To a beautiful life,
Comes a happy end,
She died as she lived,
Everyone's friend.
---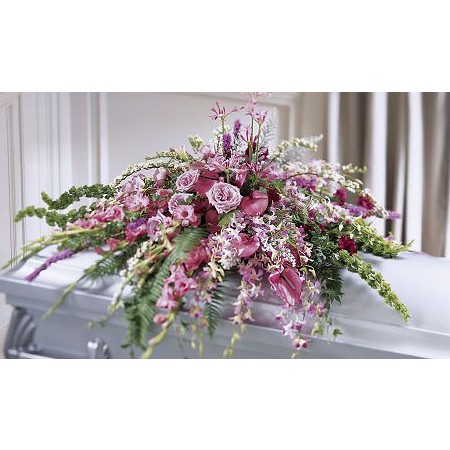 Choose from our beautiful range of funeral flowers
---
4. A Tear for Nana by J. Allen Shaw

Grandmother, when I think about you being gone,
My heart is saddened, and I don't know how I'll go on.
You always had time to listen to my complaints,
I've said so many times, "That woman's a saint."
You taught me more about life than anyone at all.
And were always available, anytime I would call.
I shed a tear because my "Nana's" gone.
Now somehow I'll find the strength to go on.
---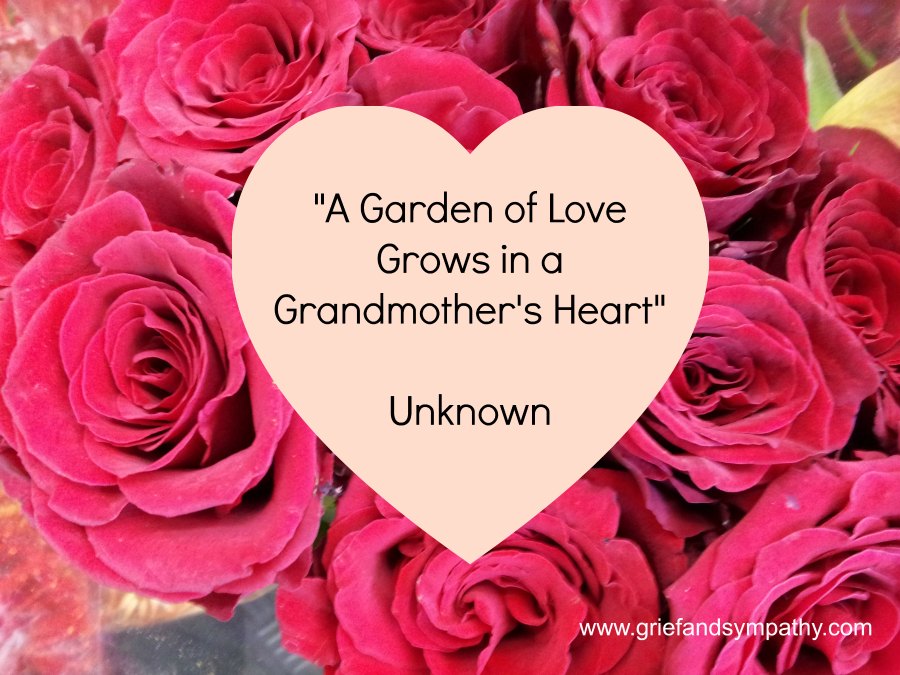 ---
5. Light After Dark by Nurul Naiimah

As I sat by my window,
Looking out at the grey sky.
Tears rolled down my cheeks,
As its finally time to say goodbye.
Goodbye to a friend
Who was always there.
Goodbye to a family
Who always showed care.
Someone whom I turn to,
I don't know how to move on.
Someone whom I relate to,
But now you're gone.
But then a blue bird came,
And sat by my window.
The sun starts shining,
And evaporated all my sorrow.
Good memories came
To wash away the sadness.
Mended my heart
And filled it with gladness.
I wiped away my tears
And now that you're gone.
I can't give up now
I have to move on.
---
6. A Wonderful Grandmother - Unknown

We had a wonderful grandmother
One who never really grew old
Her smile was made of sunshine
And her heart was solid gold
Her eyes were bright as shining stars
And in her cheeks fair roses you see.
We had a wonderful grandmother,
And that's the way it will always be.
But take heed, because
She's still keeping an eye on all of us,
So let's make sure
She will like what she sees.
---
7. A Grandmother's Love Never Fades - Amelia Vandergast

The smell of your perfume 
your favourite song on the radio 
it all brings me back to you. 
When my eyes were brand-new 
you were keen to show me the world 
the sights I would see were more than just images in the periphery 
they rooted in my mind as my fondest memory. 
I recall them when the world seems too much 
or just when I miss your touch 
your soft embraces 
your love left traces of you inside me. 
I wish I could have known you for longer 
I wish I could have known you when you were younger 
every second with you made me stronger. 
Your love is unforgettable 
it still grows each day 
you live inside of me
even if you're not around 
to take pride in me. 
---
Grandmother Funeral Poems
---
---
Where to get help: 
---
Have You Considered One-on-One Online Grief Counseling? 
Get Expert and Effective Help in the Comfort of Your Own Home

The following information about online counseling is sponsored by 'Betterhelp' but all the opinions are our own. To be upfront, we do receive a commission when you sign up with 'Betterhelp', but we have total faith in their expertise and would never recommend something we didn't completely approve.  
Do you feel alone and sad with no support and no idea how to move forward?  It can be tough when you are stuck in grief to find the motivation to get the most out of your precious life. 
Online counseling can help by giving you that support so you don't feel so alone. You can have someone to talk to anytime you like, a kind and understanding person who will help you to find meaning in life again, to treasure the memories of your loved one without being overwhelmed and to enjoy your activities, family and friends again.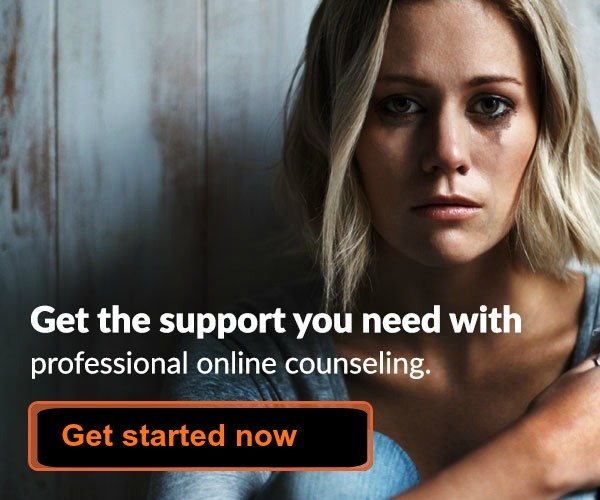 Click here to receive 20% off your first month. Exclusive to GriefandSympathy readers.
---
Sales from our pages result in a small commission to us which helps us to continue our work supporting the grieving.  

Help Other Men with their Grief in this Brief Survey

Grief and Growth Survey for Men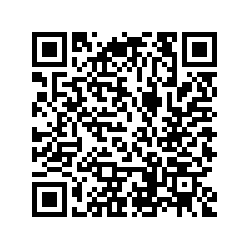 This survey by Stuart, a Master's student at Viterbo University, is focused on the relationship between resilience and grief among men who have lost a loved one within the last 30 years, are at least 18 years old, and use he/him/his pronouns.
---
Hypnosis for Grief - 10 Ways It Can Help You
Try a gentle hypnotherapy track to relax the mind. Learn how self-hypnosis can help you cope with grief at any time of the day or night.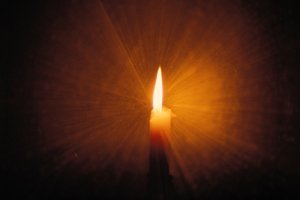 ---
---
For Remembrance: 
Sales from our pages result in a small commission to us which helps us to continue our work supporting the grieving.  
---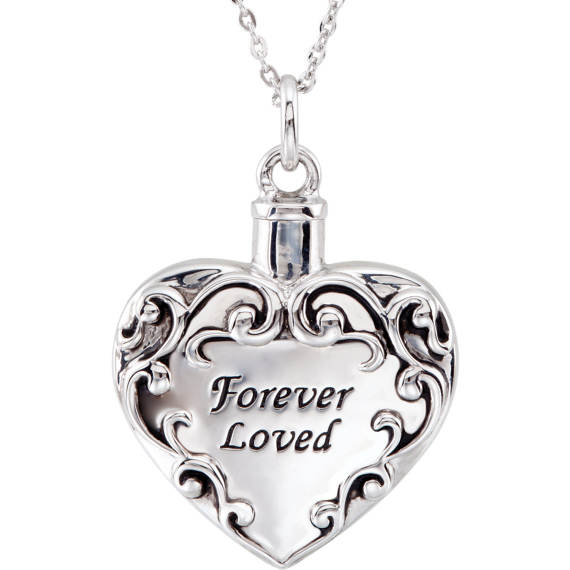 Memorial Jewelry to Honour a Loved One

Check out our lovely range of memorial jewelry for any lost loved one.  Pendants, necklaces, rings or bracelets, we have them all in all kinds of styles.  Choose for yourself or buy as a sympathy gift. 

---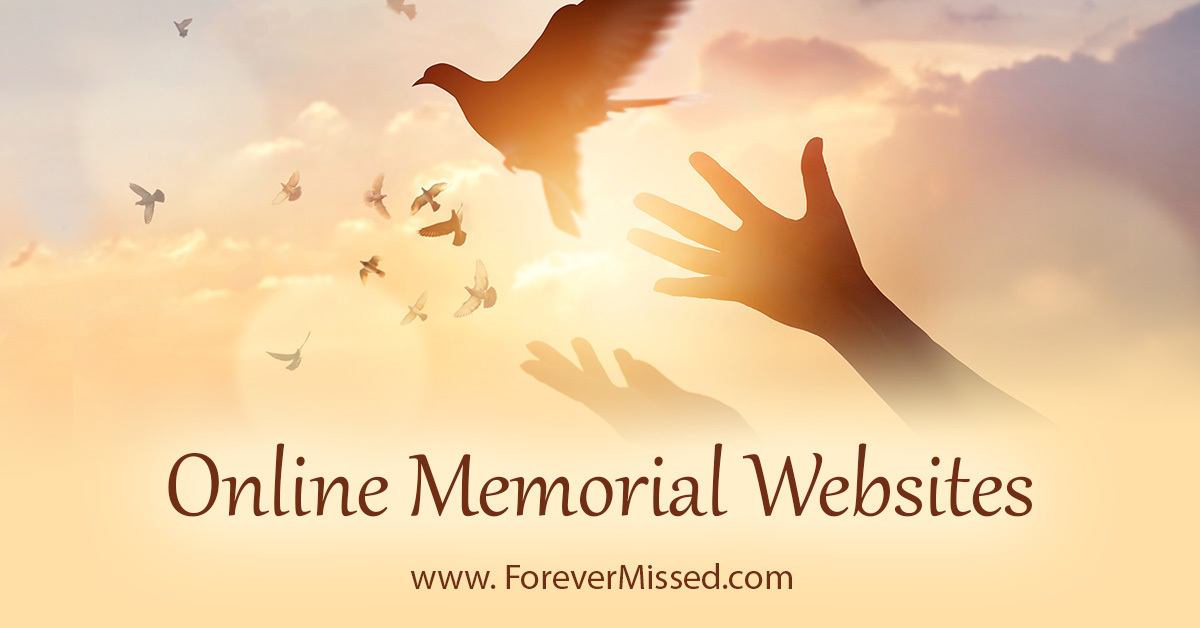 Create an Online Memorial Website
Honour your loved one with their own memorial website.  Share photos, videos, memories and more with your family and friends in a permanent online website.  Free for basic plan with no ads. 
---
Keep in touch with us: 
---
Sign up for our newsletter and receive:

"The 10 Most Important Things You Can Do
To Survive Your Grief And Get On With Life"
Our free downloadable and printable document "The 10 Most Important Things You Can Do To Survive Your Grief And Get On With Life" will help you to be positive day to day.  
The 10 points are laid out like a poem on two pretty pages which you can pin on your fridge door to help you every day! 
All you have to do to receive this free document is fill in your email address below. 
You will also receive our newsletter which we send out from time to time with our newest comforting and helpful information.   You can unsubscribe any time you like, and don't worry, your email address is totally safe with us. 
NEW BONUS - Also receive a copy of our short eBook - '99 Ways to Spot a Great Grief Counselor'.  Available for instant download as soon as you sign up. Never waste money on poor counseling again! 
---
Join us on Facebook for articles, support, discussion and more.  Click 'Like' below.

---