Grandad Funeral Poems and Songs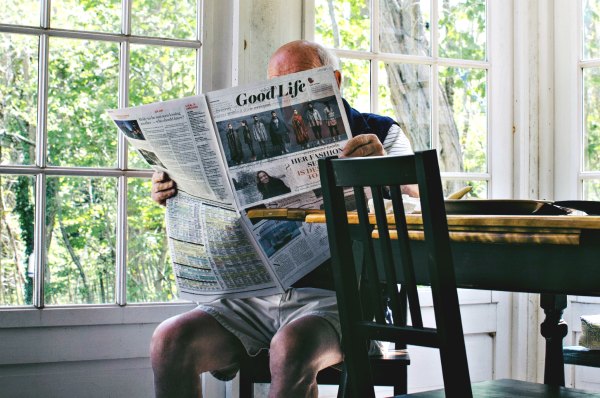 Good Life. Photo by Sam Wheeler
The loss of a grandad is a sad occasion which can often happen for children at quite a young age.  There are lots of funeral poems for a grandad on this page and several of them are suitable to be read out by a child at the service or sent as a message if the children are not attending. 
The last poem on this page was written by my nephew Jamie when my Dad died.  We are all very proud of it. 

---
Grandfathers - Author Unknown
The love we have for Grandfather
Will never fade away.
We'll think of him, our special friend
Throughout each passing day.
We'll walk into the room
And see his empty chair;
Although we know he's resting,
We'll feel his presence there.
The memories of his laughter,
His warm and loving smile,
His eyes so full of happiness,
His heart that of a child.
Memories are forever
Be they laughter or of tears,
Memories we will treasure
Through all the forthcoming years.


---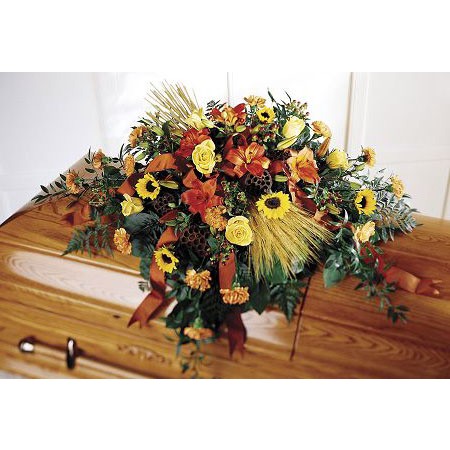 See Our Recommendations for Funeral Flowers For Men
---
The following is an older poem about a grandpa teaching his grandson good manners:

Manners by Elizabeth Bishop
For a Child of 1918

My grandfather said to me
as we sat on the wagon seat,
"Be sure to remember to always
speak to everyone you meet."

We met a stranger on foot.
My grandfather's whip tapped his hat.
"Good day, sir. Good day. A fine day."
And I said it and bowed where I sat.

Then we overtook a boy we knew
with his big pet crow on his shoulder.
"Always offer everyone a ride;
don't forget that when you get older,"

my grandfather said. So Willy
climbed up with us, but the crow
gave a "Caw!" and flew off. I was worried.
How would he know where to go?

But he flew a little way at a time
from fence post to fence post, ahead;
and when Willy whistled he answered.
"A fine bird," my grandfather said,

"and he's well brought up. See, he answers
nicely when he's spoken to.
Man or beast, that's good manners.
Be sure that you both always do."

When automobiles went by,
the dust hid the people's faces,
but we shouted "Good day! Good day!
Fine day!" at the top of our voices.

When we came to Hustler Hill,
he said that the mare was tired,
so we all got down and walked,
as our good manners required.


---
We Had a Wonderful Grandfather - Unknown
We had a wonderful grandfather,
One who never really grew old;
His smile was made of sunshine,
And his heart was solid gold;
His eyes were as bright as shining stars,
And in his cheeks fair roses you see.
We had a wonderful grandfather,
And that's the way it will always be.
But take heed, because
He's still keeping an eye on all of us,
So let's make sure
He will like what he sees.

---
Generous Grandfather by J. Allen Shaw
This poem was recently written specially for this page.  It talks about the generosity of a very special grandad. 
Grandfather, what an amazing life you lived.
I always was impressed by how much you could give.
You never had millions, yet you always gave to others.
There was always a dollar in your pocket for my sisters and brothers.

I never knew till now, that you lived with so little.
You always had enough, that's the unsolvable riddle.
It means you gave, when often you had none,
Always making sure there was enough for everyone.



---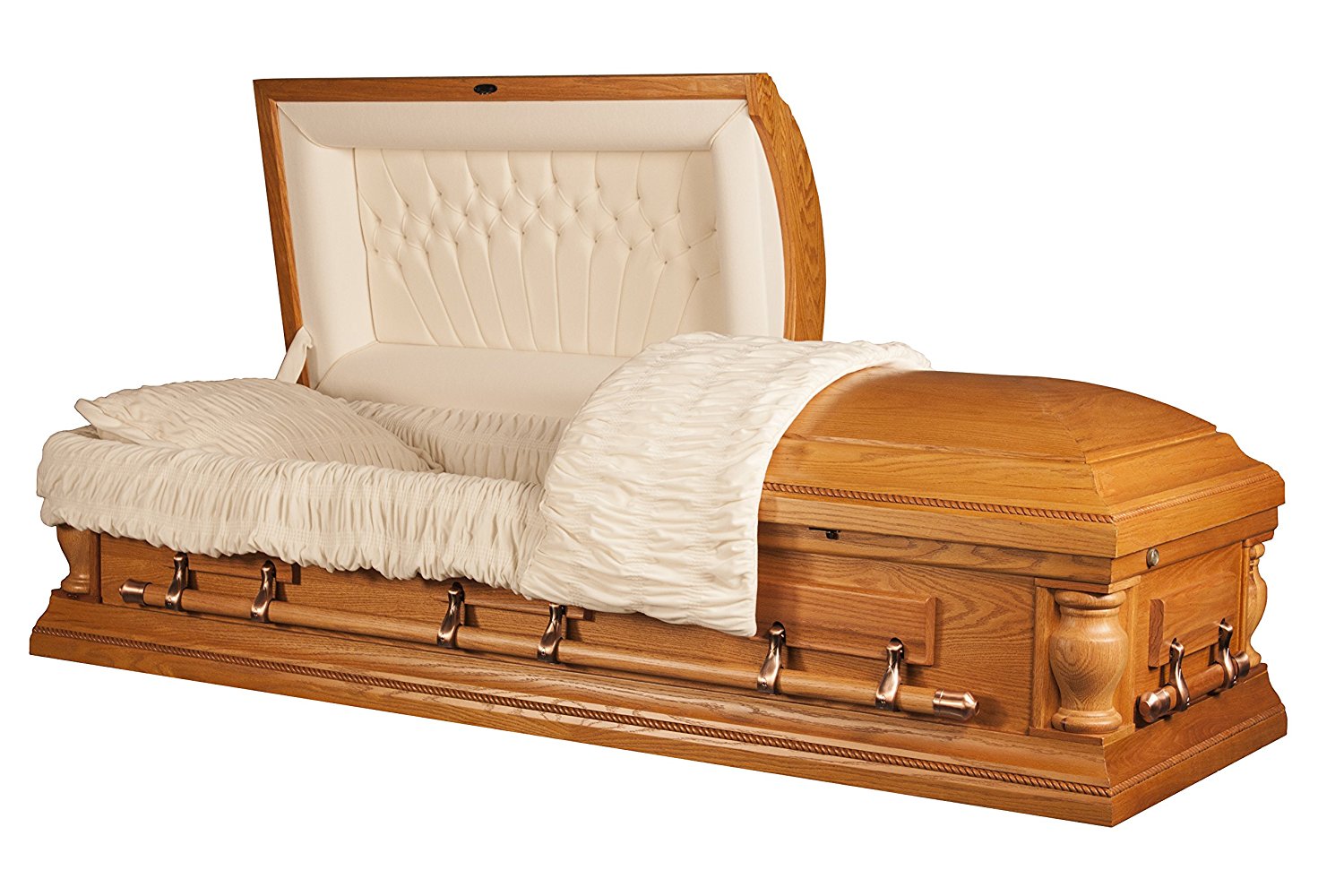 See Our Suggestions for Affordable Funeral Caskets and Urns
---
Granddad by Dick Underwood, 2008
Granddad, you were just a lad,
So many years ago.
You had your loves and had your dreams,
You watched us come and go.

You watched us make the same mistakes,
That you had made before,
But that just made you hold us tight,
And love us all the more.

We haven't always thought about
The things that you have seen.
To us you've just been 'Granddad',
No thought of who you've been.

But we remember now in love,
Your life from start to end,
And we're just glad we knew you,
As Granddad, and as Friend.


---
Songs for a Grandad's Funeral
This lovely song by The Judds expresses how things have changed since Grandpa's day.  It is often played at funerals, and is a lovely one that you could sing along with. 

---
The following song 'Grandad' by Clive Dunn of Dad's Army fame brings back memories from my childhood (Lesley writing here).  I remember this song being on Top of the Pops when I was about 9 years old.  It is often played at a funeral for a grandad nowadays. 

---
Great Grandad Tom - Unknown

My Nanny rang at ten past seven,
To tell my Daddy, that you'd gone to heaven.
To play with Josh, and Luke and Jake,
Take them for a walk, by a beautiful lake.

But there were tears in Daddy's eyes,
As he remembered you, as you were in life.
He told me of the time, when he came round with Mummy,
How you wiped a tear, when he said I was in her tummy.

He told me how proud, he was to see me,
Sit for the first time, upon your knee.
How your wonderful smile, would light up the room,
When I came around, on Friday afternoons.

There's no-one like you,
There will never be another.
I'm sorry that you'll not meet, my new sister or brother.

I'm so happy I knew you.
But now I'm sad that you're gone.
My dearest, sweet, Great-Granddad Tom.

---
Lesley here.  This special poem for grief was written by Jamie about the experience of losing his Grandad, when he was 12.  He read it out at the Celebration of Life that we held for my father who had died very suddenly. 

The Story of Jamie's Poem

When my Dad died, one of the most difficult things we had to do was to explain to his grandchildren what had happened. We are lucky that we live near the beach, and my brother, my mother and myself decided to pick up the teenaged children, my nephew Jamie (12) and his sister (14) and go for a walk with them. 
Walking along the beach, none of us really knew what to say, how to start.  Then Jamie started drawing shapes with a stick in the sand.  I don't know where the idea came from, but I said to Jamie, why don't we write Grandad's name in the sand, and then as the waves wash away his name, we can say goodbye. 
It was a moving tribute, and will always be a very special memory for our family.  Jamie then went home and wrote this poem about the experience.  We are so proud of him, and his strength in reading it out at the celebration of Dad's life.  We are also very proud of Jamie's sister and my brother's new stepson who also read at the ceremony.  Thank you guys, your Grandad would have been so pleased and proud of you all.  


Name in the Sand by Jamie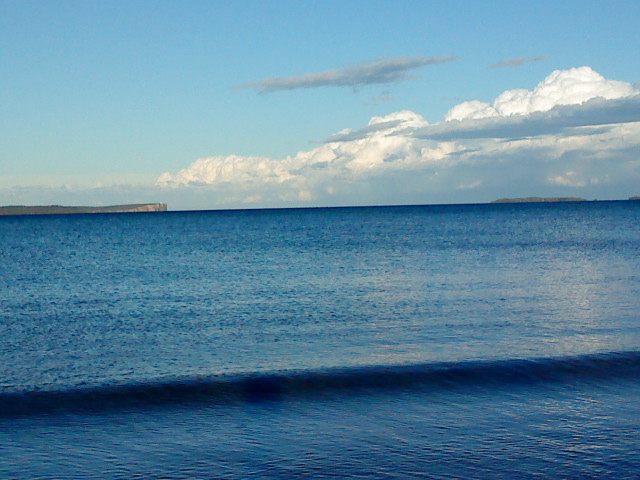 It was a cold summers day   
And I headed out to the bay
I was feeling kinda down
getting fed up with this town
I had just got the news and it hurt like a bruise
I wrote his name in the sand
using only my hands
I waited for the tide
which soon came high
I then had a cry
it was time to say goodbye
to the great man
who was my biggest fan
I stood at the sand
with tears on my hands
I'll think only good things
until my time sings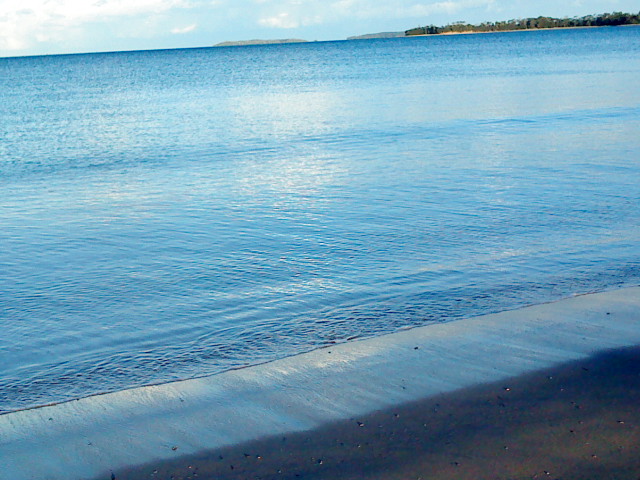 This will be our family's all time favourite poem, which has more meaning than any poem written by Keats, Wordsworth or any of the greats!  I even have a tear in my eye now as I write these words.  But as we said to the children, a good cry is worth a five pound note, you feel much better afterwards. 

---
Related Pages: 
---
Where to get help: 
---
Have You Considered One-on-One Online Grief Counseling? 
Get Expert and Effective Help in the Comfort of Your Own Home

The following information about online counseling is sponsored by 'Betterhelp' but all the opinions are our own. To be upfront, we do receive a commission when you sign up with 'Betterhelp', but we have total faith in their expertise and would never recommend something we didn't completely approve.  
Do you feel alone and sad with no support and no idea how to move forward?  It can be tough when you are stuck in grief to find the motivation to get the most out of your precious life. 
Online counseling can help by giving you that support so you don't feel so alone. You can have someone to talk to anytime you like, a kind and understanding person who will help you to find meaning in life again, to treasure the memories of your loved one without being overwhelmed and to enjoy your activities, family and friends again.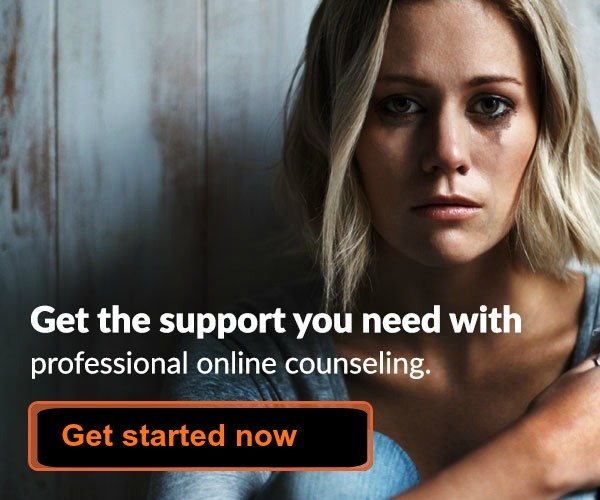 Click here to receive 20% off your first month. Exclusive to GriefandSympathy readers.
---
Sales from our pages result in a small commission to us which helps us to continue our work supporting the grieving.  

---
Hypnosis for Grief - 10 Ways It Can Help You
Try a gentle hypnotherapy track to relax the mind. Learn how self-hypnosis can help you cope with grief at any time of the day or night.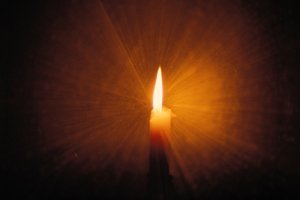 ---
---
For Remembrance: 
Sales from our pages result in a small commission to us which helps us to continue our work supporting the grieving.  
---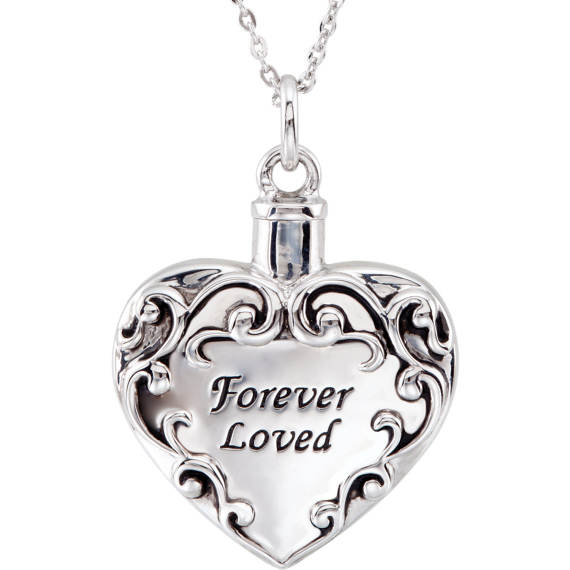 Memorial Jewelry to Honour a Loved One

Check out our lovely range of memorial jewelry for any lost loved one.  Pendants, necklaces, rings or bracelets, we have them all in all kinds of styles.  Choose for yourself or buy as a sympathy gift. 

---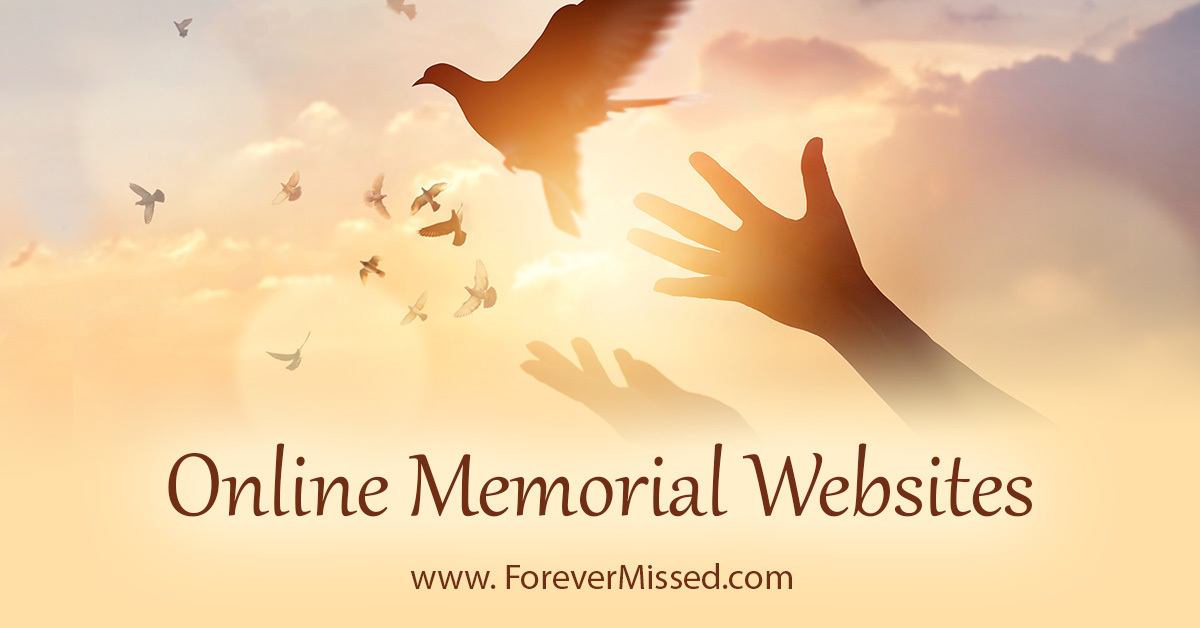 Create an Online Memorial Website
Honour your loved one with their own memorial website.  Share photos, videos, memories and more with your family and friends in a permanent online website.  Free for basic plan with no ads. 
---
For USA Residents: 
Please help our colleagues at Memorial Sloan Kettering Cancer Center, St. Jude Children's Research Hospital, and Children's Hospital of Philadelphia, USA by joining in their research study:


SUPPORT FOR BEREAVED PARENTS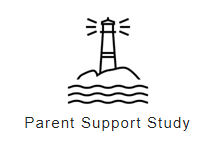 Losing a child to cancer is devastating, and there is a critical need to develop effective supports.
A federally-funded study in the United States (US) evaluating different types of support for bereaved parents is currently seeking participants. Parents residing in the US may be eligible if they lost a child diagnosed with cancer at least 6 months ago and live in one of the following states: NY, NJ, PA, CT, FL, or TN (other eligible states are being added, please complete the survey to check with us).
To find out if you may be eligible, please click here, visit our website at bereavedparentsupportstudy.com, or email us at parentstudy@mskcc.org.
---
Keep in touch with us: 
---
Sign up for our newsletter and receive:

"The 10 Most Important Things You Can Do
To Survive Your Grief And Get On With Life"
Our free downloadable and printable document "The 10 Most Important Things You Can Do To Survive Your Grief And Get On With Life" will help you to be positive day to day.  
The 10 points are laid out like a poem on two pretty pages which you can pin on your fridge door to help you every day! 
All you have to do to receive this free document is fill in your email address below. 
You will also receive our newsletter which we send out from time to time with our newest comforting and helpful information.   You can unsubscribe any time you like, and don't worry, your email address is totally safe with us. 
NEW BONUS - Also receive a copy of our short eBook - '99 Ways to Spot a Great Grief Counselor'.  Available for instant download as soon as you sign up. Never waste money on poor counseling again! 
---
Join us on Facebook for articles, support, discussion and more.  Click 'Like' below.

---