Quality Cremation Jewelry in Sterling Silver
Keep your loved one safe and close to your heart with our choices of precious cremation jewelry in sterling silver.  We have sought out the best quality and most beautiful necklaces and pendants for you to treasure for ever.
Memorial jewelry for ashes has been worn for centuries and was especially popular during the Victorian period when mourning brooches were worn, and often also contained a lock of hair.  
The jewelry on this page ships to most countries worldwide.  Check each item for details. 

This website has been built to help the grieving to cope.  Any sales of items on this page will result in us receiving a small commission which enables us to continue our work on the site.  This doesn't affect the price you are charged, and we only ever recommend pieces which we love ourselves. 

---
Memorial Pendant for Cremation Ashes
Keep the ashes of your loved one close to your heart with this sterling silver engraved pendant.  
---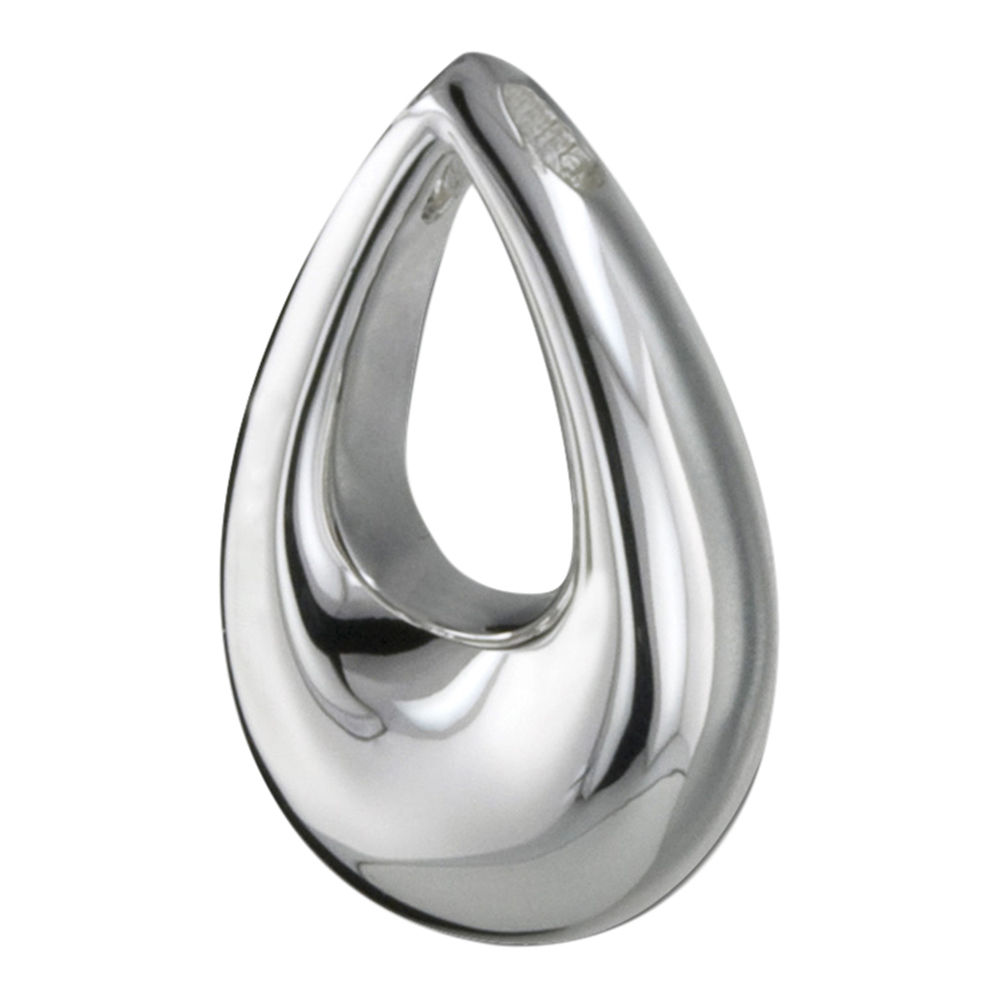 Contemporary Teardrop Cremation Necklace
Perfect Memorials have a beautiful range of teardrop pendants.  They come with a silver chain, gift box and funnel. 
---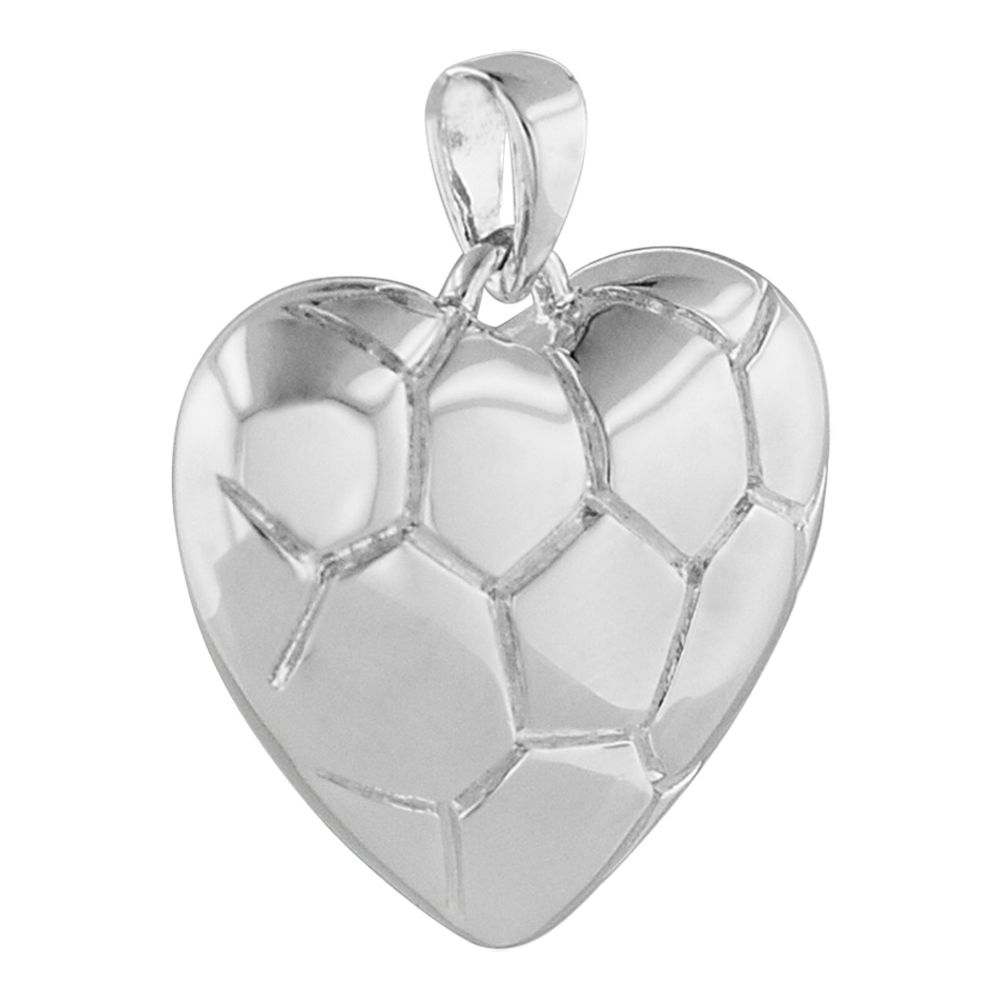 Heart Cremation Pendants
The symbol of love is the perfect place to treasure a lock of hair or your loved ones remains.  This classic pendant will last forever. A heart next to a heart.  
---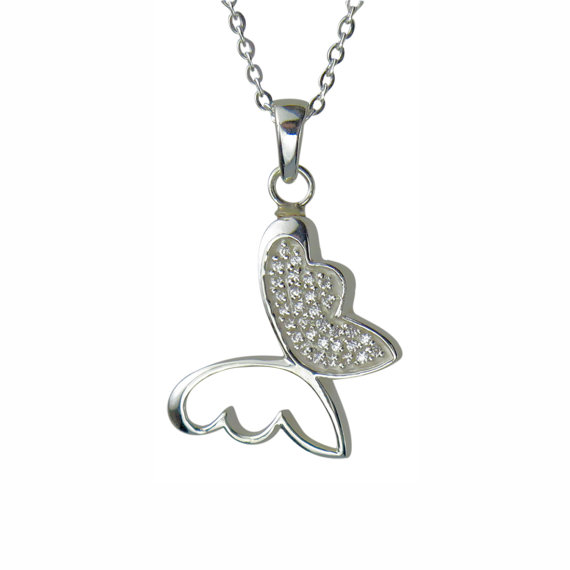 Silver Urn Pendant - Crystal Butterfly

Beautiful Czech crystals adorn this pretty handmade butterfly in which you can wear your loved one's ashes.  It comes with a solid silver 20" chain.
---
Angel Wing Pendants

A sterling silver angel wing to protect you and your loved one.  
You can personalise the pendant by adding a charm with a name, text or message. 
Also available in gold. 
---
Modern Infinity Charm Necklace for Ashes

No-one needs to know that this stylish sterling silver charm necklace is cremation jewelry unless you want them to.  The symbol of infinity is a comforting one to help you in your bereavement. 
Handmade and ships worldwide from the USA.
Click here to fall in love with this pretty modern pendant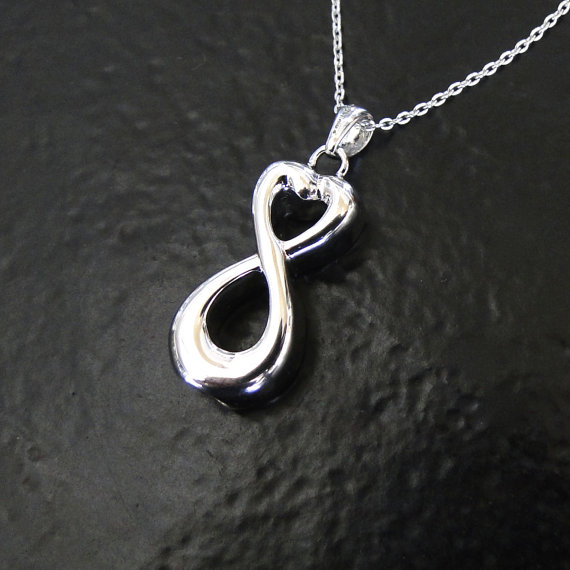 ---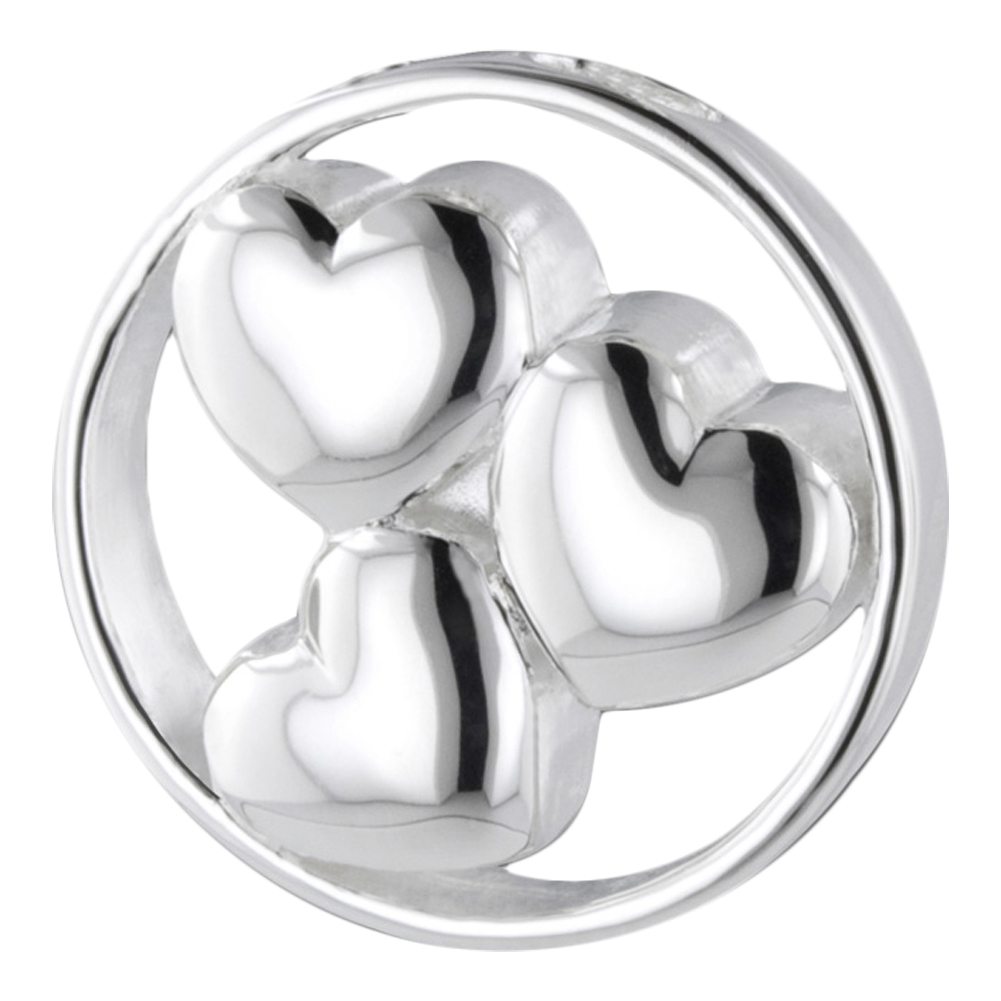 Eternity of Love Pendants
Three hearts beat as one in this beautiful sterling silver pendant cremation urn for ashes, a lock of hair or burial soil.  
A perfect memorial for a loved one.  
---
Related Pages: 
Affordable Cremation Keepsake Jewelry
Cremation Jewelry Sterling Silver
---
For Remembrance: 
Sales from our pages result in a small commission to us which helps us to continue our work supporting the grieving.  
---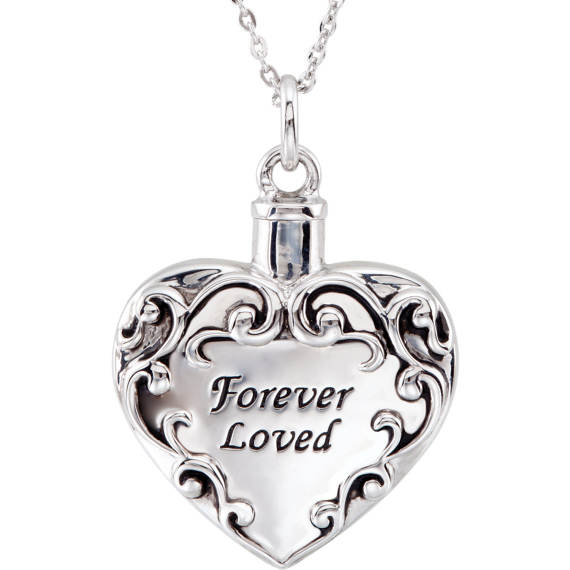 Memorial Jewelry to Honour a Loved One

Check out our lovely range of memorial jewelry for any lost loved one.  Pendants, necklaces, rings or bracelets, we have them all in all kinds of styles.  Choose for yourself or buy as a sympathy gift. 

---
---
Available in the USA Only. Click Banner for More Information.
---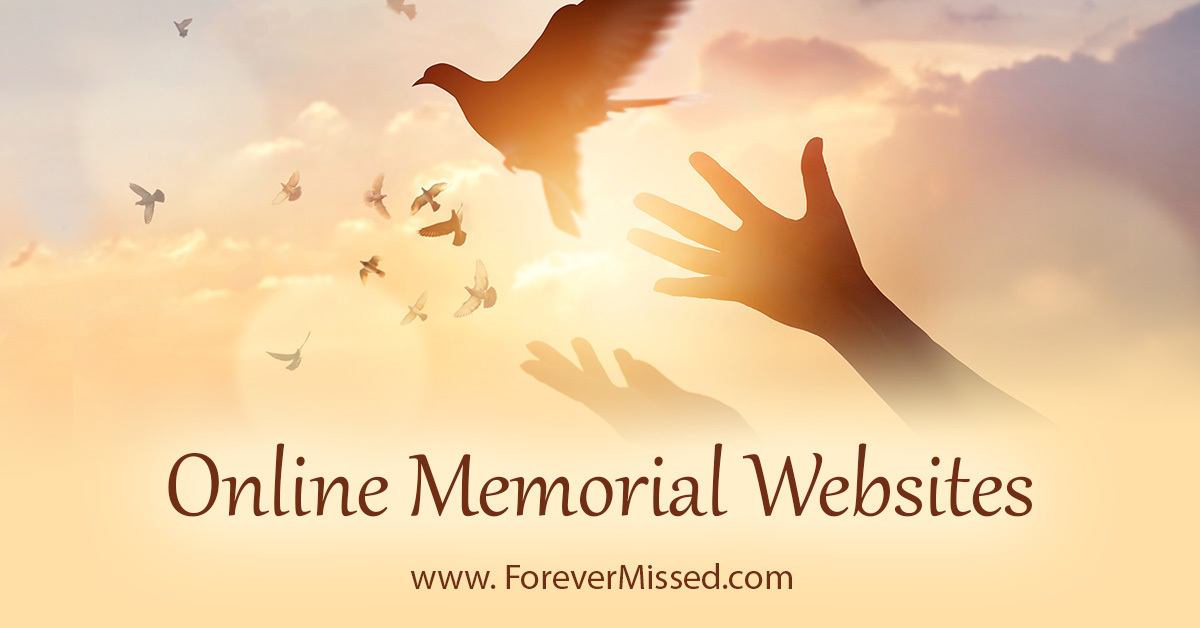 Create an Online Memorial Website
Honour your loved one with their own memorial website.  Share photos, videos, memories and more with your family and friends in a permanent online website.  Free for basic plan with no ads. 
---
Keep in touch with us: 
---
Sign up for our newsletter and receive:

"The 10 Most Important Things You Can Do
To Survive Your Grief And Get On With Life"
Our free downloadable and printable document "The 10 Most Important Things You Can Do To Survive Your Grief And Get On With Life" will help you to be positive day to day.  
The 10 points are laid out like a poem on two pretty pages which you can pin on your fridge door to help you every day! 
All you have to do to receive this free document is fill in your email address below. 
You will also receive our newsletter which we send out from time to time with our newest comforting and helpful information.   You can unsubscribe any time you like, and don't worry, your email address is totally safe with us. 
NEW BONUS - Also receive a copy of our short eBook - '99 Ways to Spot a Great Grief Counselor'.  Available for instant download as soon as you sign up. Never waste money on poor counseling again! 
---
Join us on Facebook for articles, support, discussion and more.  Click 'Like' below.

---