Can bereavement cause PTSD?
PTSD can occur after a bereavement just like after any major trauma in life.  A death is, after all, one of the worst traumas we ever have to face.  But, of course, not everyone gets PTSD after losing a loved one and PTSD is a bit different from grief.  So what exactly is PTSD and why does it happen after a bereavement?  
PTSD after a bereavement can occur when:  
you have witnessed a death or
when death of a family member was violent such as a murder or suicide or accidental death
You are particularly at risk if you have been exposed to several traumatic events, or multiple bereavements.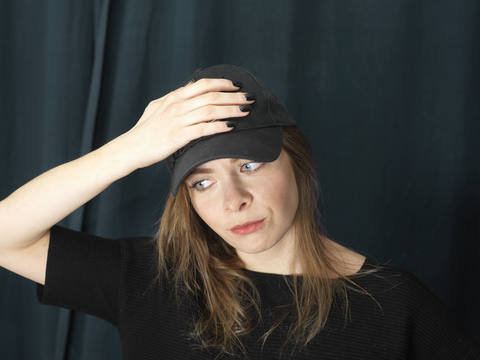 What are the symptoms of PTSD after a bereavement?  
While people grieving do get bad dreams and might sometimes think they have seen their loved one or hear their voice, the symptoms of PTSD can be much more intense and frightening.  

You might experience: 

recurrent distressing memories
nightmares
flashbacks
acute distress when reminded of the event
hypervigilance and difficulty sleeping
being easily startled
reckless or self-destructive behaviour
People with PTSD after a loss may also experience any of the following: 
trying to avoid reminders of the death such as people, places, activities
inability to remember all or part of the circumstances of the loss
self-blame, fear, guilt, negativity, anger, aggression, irritability
inability to form close relationships with others
In America, 7 - 8% of people will experience PTSD at some time in their lives. 
Many people will recover from the worst symptoms within a few weeks, especially if they have support from family and friends.  
It's important if it goes on for longer than this to seek help. If PTSD goes on for a long time, other mental health symptoms such as depression, anxiety, drug or alcohol use can also occur.  
Treatment for PTSD after Bereavement 
The treatment most recommended by mental health organisations is psychological therapy (talking therapies) such as CBT (cognitive behavioural therapy) or online therapies - either through courses or with a professional. 
We recommend BetterHelp who provide confidential online counseling (including CBT) with expert therapists and counselors. You can read more about how this therapy works here.   
Get Private and Confidential Help in the Privacy of Your Own Home

Simply fill out the online questionnaire and you will be assigned the expert grief counselor most suitable for you.  It only takes a few minutes and you don't even have to use your name.  
Pay an affordable FLAT FEE FOR UNLIMITED SESSIONS.  
Contact your counselor whenever you like by chat, messaging, video or phone. 
You can change counselor at any time if you wish.
Or read more about how online counseling works here.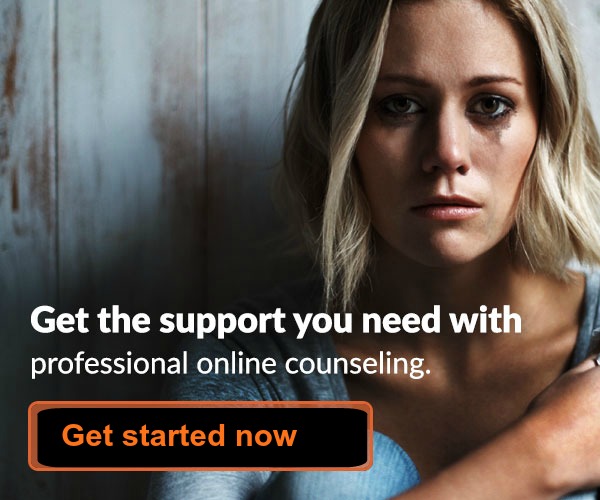 ---
Sales from our pages result in a small commission to us which helps us to continue our work supporting the grieving.  
---
Self-Help Hypnosis Downloads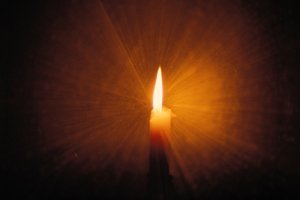 ---
Memorial Magnolia Tree

The Magnolia is one of the earth's oldest plants, with a spectacular flower which dates back 95 million years.  What a beautiful specimen to commemorate a life. 
These trees are grown by the foremost magnolia nursery in the USA and they will send a variety most suited to the recipient's climate. 
The flowers in spring will bring joy to the bereaved and help to heal their heart.

Only available in the USA. 
For Memorial Trees within the UK, click here

---
Memorial Pendant for Cremation Ashes
Keep the ashes of your loved one close to your heart with this sterling silver engraved pendant.  
---
With Sympathy Gifts And Keepsakes
Choose from a beautiful range of sympathy gifts and keepsakes.  From jewellery to garden angels, candles, comforting books and artworks, memorial plaques, throws, wind chimes and keepsake boxes.  You will find the perfect gift to comfort a friend or relative here.  
---
Related Pages: 
Can bereavement cause depression? 
Can bereavement cause memory loss? 
Grief and Sympathy Home
>
Questions about Bereavement
> Can Bereavement Cause PTSD?
Join us on Facebook for articles, support, discussion and more.  Click 'Like' below.

---
Sign up for our newsletter and receive:

"The 10 Most Important Things You Can Do
To Survive Your Grief And Get On With Life"
Our free downloadable and printable document "The 10 Most Important Things You Can Do To Survive Your Grief And Get On With Life" will help you to be positive day to day.  
The 10 points are laid out like a poem on two pretty pages which you can pin on your fridge door to help you every day! 
All you have to do to receive this free document is fill in your email address below. 
You will also receive our newsletter which we send out from time to time with our newest comforting and helpful information.   You can unsubscribe any time you like, and don't worry, your email address is totally safe with us. 
---