The Benefits of Writing Through Your Grief

Writing through your grief, by keeping a journal of your feelings or writing about the loss of a loved one can be very helpful in working through your bereavement.
Many people write letters to the lost loved one as a way of expressing how they feel. Stephanie Ericsson puts this very well:
"Writing letters is a way that we can express a part of ourselves that we can't seem to say out loud"
 From Companion through the Darkness - Inner dialogues on grief.
Some people say writing through their grief is the only way they have coped. And those who have written books or diaries and had them published say that it is the best way of keeping their loved one alive and making sense of the whole process. It is a permanent reminder of the loved one.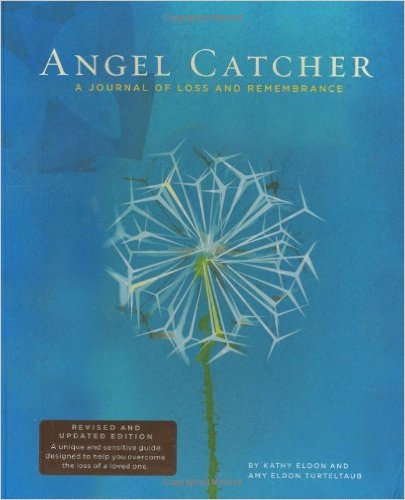 Angel Catcher - A Guided Grief Journal for you to Create Your Own
Writing Through Your Grief Can Be Therapeutic

You don't have to be a great writer, or get published. But writing may help you to sort out your thoughts and to express your emotions. You might like writing poems or short stories, or just a daily journal of your feelings. It might be a therapeutic thing to do, as after a few weeks, you can look back and be proud of the progress you are making.  You can just use a notebook or regular diary, but there are many specialised grief journals available these days with quotes, prompts and suggestions for where to start like the one above or this one: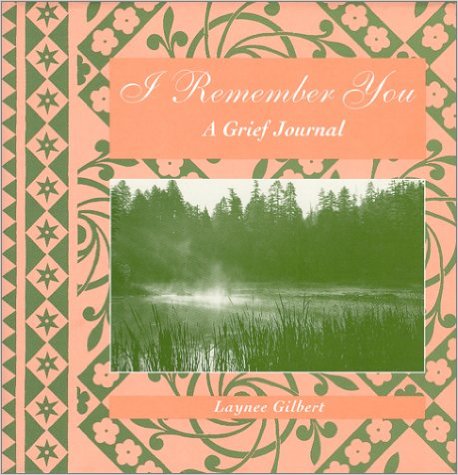 I Remember You - A Guided Grief Journal - Click Here for Reviews
Grief Journaling 
Some of the best books on grief are by those who started writing a grief journal in order to cope with their loss.

Our friend, the well-known physiotherapist Sarah Key, suffered the tragic loss of her little boy Freddie at age 3 months. She started writing a bereavement journal and it became a wonderfully frank and honest account of her experience and how she got through it. It's a painful story, but her brave attitude and strength can give hope to others who are in the same situation.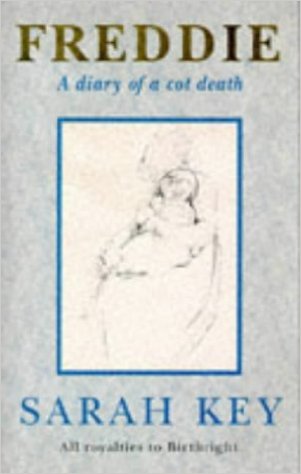 Click Here to Order
Research on Writing for Grief Therapy
There has been some research done on the benefits of writing through your grief. It says that, though you may feel pain or sadness immediately after writing about your grief, there are definite long-term health benefits associated with it. Only 15 minutes of journal writing a day, for four consecutive days has been shown to be good for the immune system. This is good news for those in grief, as it tends to be a time when you go down with colds and flu and infections.
Other Ways of Expressing Grief

Perhaps writing through your grief is not for you, as some people may not feel comfortable expressing themselves in words. You might like to turn to art, or music. You might feel better drawing or painting, or playing a musical instrument to get in touch with your emotions.
Read our page on expressing your grief through art, music, dance, theatre and writing. 
Grief Journal with Art by Christine Haldane
Related Pages: 
Grief and Sympathy Home
>
How to Deal with Grief
> Writing Through Your Grief
Sales from our pages result in a small commission to us which helps us to continue our work supporting the grieving.  
---
---
Memorial Magnolia Tree

The Magnolia is one of the earth's oldest plants, with a spectacular flower which dates back 95 million years.  What a beautiful specimen to commemorate a life. 
These trees are grown by the foremost magnolia nursery in the country and they will send a variety most suited to the recipient's climate. 
The flowers in spring will bring joy to the bereaved and help to heal their heart.



---
Please Support this Site with a Donation

If you have found our site helpful, please consider a small donation towards our running costs.  It is expensive in time and money to maintain the site and we try to keep it as ad free as we can! 
If everyone were to donate just one dollar, it would cover our costs.  A little more will help us to expand and reach even more people. 

Please note we are not a not-for-profit organisation, so you won't be able to claim this donation against your tax!  But we do need to eat and pay the phone bill!
You can use your paypal account but you don't need to belong to paypal to use this secure payment button, it accepts all major debit and credit cards. We do not collect any of your personal information when you make a payment. 

We thank you and all our readers thank you for whatever you can afford. 
---
Join us on Facebook for articles, support, discussion and more.  Click 'Like' below.

---
Sign up for our newsletter and receive:

"The 10 Most Important Things You Can Do
To Survive Your Grief And Get On With Life"
Our free downloadable and printable document "The 10 Most Important Things You Can Do To Survive Your Grief And Get On With Life" will help you to be positive day to day.  
The 10 points are laid out like a poem on two pretty pages which you can pin on your fridge door to help you every day! 
All you have to do to receive this free document is fill in your email address below. 
You will also receive our newsletter which we send out from time to time with our newest comforting and helpful information.   You can unsubscribe any time you like, and don't worry, your email address is totally safe with us. 
---