Words of Comfort For Sympathy 
Here are some tips and ideas so that you can write words of comfort in your sympathy cards and letters when someone has died.   Often finding the right words to express sympathy can be quite hard, especially if you knew the person well, and you are in shock yourself. 
The following advice might be of use:
Writing a condolence note depends on the depth of the relationship with the deceased and their families and how long you have known them. The most important thing is to let the bereaved know that someone is thinking about them, to let them realise that they are not alone with their grief.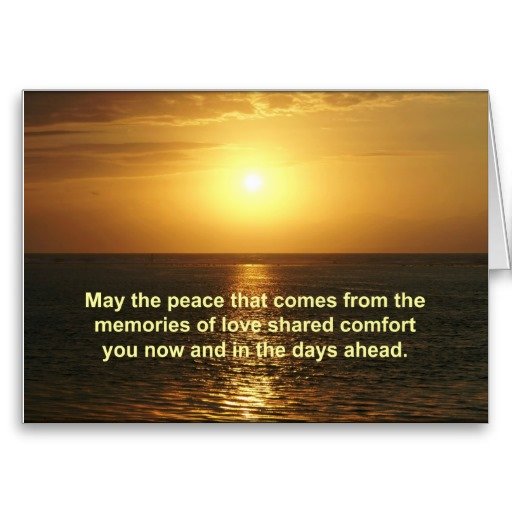 Buy Card Here
Brief friendships only need a simple sympathy message in a card, for example:
"I only met Jim once but he was so friendly, interesting to talk to and I felt we could have been friends. My family would like you to know our thoughts are with you at this very sad time."
"I met Sally several times at school events, she was always very helpful. She introduced me to other parents and made me so welcome as we had just moved to the area. My children and I would like you to know that you are in our thoughts at this very sad time."
See lots of examples of short condolence phrases here.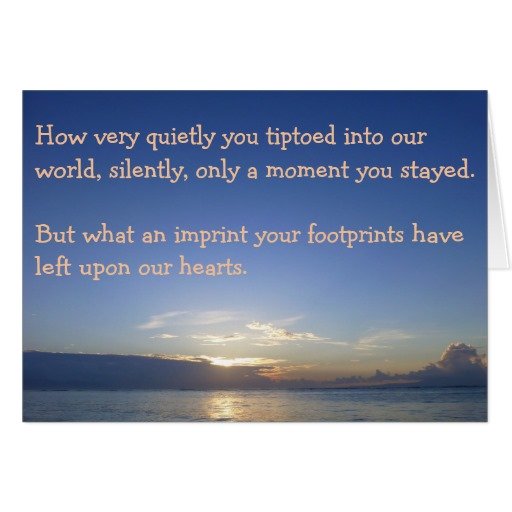 How very quietly you tiptoed into our world, silently, only a moment you stayed. But what an imprint your footprints have left upon our hearts.
The cards on this page were designed by us from our own photos, and are sold to support the work of this site in helping the grieving.  Click here to see the whole selection. 
---

How to write a sympathy note if you had a long relationship
When the relationship has been long-standing and the death means the loss of a good friend then anecdotes of events during past years are very comforting for the bereaved. Often these letters with reminiscences of the past are read out at the funeral or celebration of the life of the deceased.  Read some examples of things to write in funeral condolences.  
When my husband died, I even had a letter from our accountant telling me he'd been his best client. My husband was such a perfectionist that in 15 years of running our business he'd done most of the work himself! He only missed 50 pence in 15 years! The accountant even told me he designed his workshop around ideas he had received from my husband, whose hobby was woodworking. We'd been retired 12 years when I received that letter and it was a great comfort.
These anecdotes and words are such a comfort to families at this time. 
People say,  "I don't want to upset them".  But the bereaved are already very sad and grieving.  These sympathy messages are part of the healing process.  
Recommended Read: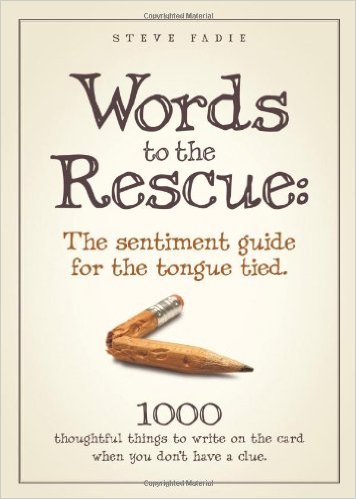 Click to Read Reviews and Order
Related Pages: 
Sample Sympathy Letters, Quotes and Phrases
Our Full Range of Sympathy Cards
Grief and Sympathy Home
>
Words of Sympathy
> Words of Comfort for Sympathy
---
Sales from our pages result in a small commission to us which helps us to continue our work supporting the grieving.  
---
---
Memorial Magnolia Tree

The Magnolia is one of the earth's oldest plants, with a spectacular flower which dates back 95 million years.  What a beautiful specimen to commemorate a life. 
These trees are grown by the foremost magnolia nursery in the country and they will send a variety most suited to the recipient's climate. 
The flowers in spring will bring joy to the bereaved and help to heal their heart.



---
Please Support this Site with a Donation

If you have found our site helpful, please consider a small donation towards our running costs.  It is expensive in time and money to maintain the site and we try to keep it as ad free as we can! 
If everyone were to donate just one dollar, it would cover our costs.  A little more will help us to expand and reach even more people. 

Please note we are not a not-for-profit organisation, so you won't be able to claim this donation against your tax!  But we do need to eat and pay the phone bill!
You can use your paypal account but you don't need to belong to paypal to use this secure payment button, it accepts all major debit and credit cards. We do not collect any of your personal information when you make a payment. 

We thank you and all our readers thank you for whatever you can afford. 
---
Join us on Facebook for articles, support, discussion and more.  Click 'Like' below.

---
Sign up for our newsletter and receive:

"The 10 Most Important Things You Can Do
To Survive Your Grief And Get On With Life"
Our free downloadable and printable document "The 10 Most Important Things You Can Do To Survive Your Grief And Get On With Life" will help you to be positive day to day.  
The 10 points are laid out like a poem on two pretty pages which you can pin on your fridge door to help you every day! 
All you have to do to receive this free document is fill in your email address below. 
You will also receive our newsletter which we send out from time to time with our newest comforting and helpful information.   You can unsubscribe any time you like, and don't worry, your email address is totally safe with us. 
---