Best Books on Grieving the Loss of a Parent
These are books which we have personally read and believe to be useful and positive, or which have been recommended to us by our network of grief professionals.  We hope you will also let us know about any books which you have found to be of comfort.  You can tell us about them below by filling in the form. 
---
Motherless Daughters by Hope Edelman
This highly recommended book is primarily for daughters who lost their mothers at an early age. The author discusses how losing a mother can affect many different aspects of life.  As she has grown older the author has added to the book, as her experience has revealed more about the long term effects of such a bereavement. 
Below you can also see a workbook which has been written to accompany this book, so that daughters can work through their grief to aid healing.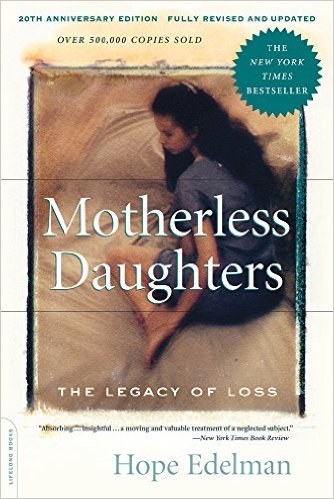 Click to Look Inside
---
A Mother Loss Workbook by Diane Hambrook and Gail Eisenberg
The authors of this helpful workbook were inspired by Hope Edelman's book above to create activities to help with the self-expression of grief. 
We have talked on this site about the importance of working through your grief in whatever way suits your own creativity in Expressing Grief.  No two people will approach this book in the same way, but will be guided and inspired into ways of coping through expressing their feelings in their own individual style.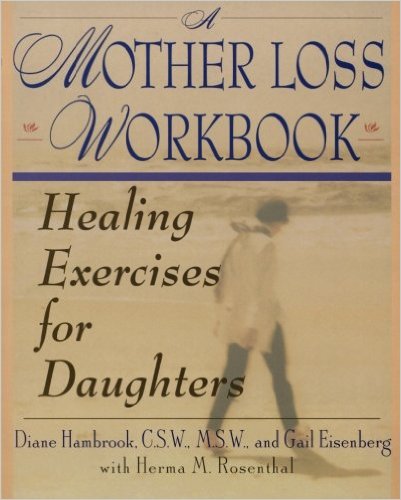 Click to Read Reviews and Order
---
The Orphaned Adult: Understanding And Coping With Grief And Change After The Death Of Our Parents by Alexander Levy 
Dr Levy is a psychologist and has tackled a subject which not many have written about - the death of our parents when we are adults.  After all, it is expected and happens to everyone, right?  So we should be able to cope with it. 
Of course we all know it is more complicated than that.  Even as we manage to carry on with our lives, there are many subtle changes that occur.  I (Lesley) was really shocked to discover that I now had to be the responsible one, that I didn't have a parent to validate and help me make major decisions any longer. Everyone will experience the loss of their parents in slightly different ways, and this book helps us to understand what those might be.  

This book has had excellent reviews and it's popularity is perhaps testament to the fact that maybe we don't all acknowledge just how hard it is to lose our parents at whatever age.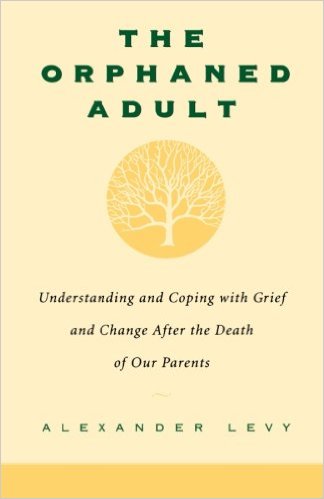 Read Reviews and Order Here
---
Daddy, This is It - Being with my Dying Dad - Julie Saeger Nierenberg. 
Julie writes about her father's bravery in the face of his own death and how he helps his family come to terms with his dying of cancer.  

You can read Julie's own article on our site about her experiences when she lost her Dad and why she wrote the book.   Or click on the book to go straight to Amazon to see reviews. 


Buy Now
---
Do you have a helpful book on grief to recommend?
If you have read a book about loss of parents which has given you comfort or helped you, we'd be really grateful if you'd tell us about it here. Whether it was autobigraphical, or written by a grief professional, please do share. Don't forget to give us the full title and author of the book and tell us why you found it useful. Many thanks for sharing with us.
---
RElated Pages: 
Coping with the Loss of a Parent
Grief and Sympathy Home
>
Books on Grief
> Books on Grieving Loss of a Parent
---
Sales from our pages result in a small commission to us which helps us to continue our work supporting the grieving.  
---
---
Memorial Magnolia Tree

The Magnolia is one of the earth's oldest plants, with a spectacular flower which dates back 95 million years.  What a beautiful specimen to commemorate a life. 
These trees are grown by the foremost magnolia nursery in the country and they will send a variety most suited to the recipient's climate. 
The flowers in spring will bring joy to the bereaved and help to heal their heart.



---
Please Support this Site with a Donation

If you have found our site helpful, please consider a small donation towards our running costs.  It is expensive in time and money to maintain the site and we try to keep it as ad free as we can! 
If everyone were to donate just one dollar, it would cover our costs.  A little more will help us to expand and reach even more people. 

Please note we are not a not-for-profit organisation, so you won't be able to claim this donation against your tax!  But we do need to eat and pay the phone bill!
You can use your paypal account but you don't need to belong to paypal to use this secure payment button, it accepts all major debit and credit cards. We do not collect any of your personal information when you make a payment. 

We thank you and all our readers thank you for whatever you can afford. 
---
Join us on Facebook for articles, support, discussion and more.  Click 'Like' below.

---
Sign up for our newsletter and receive:

"The 10 Most Important Things You Can Do
To Survive Your Grief And Get On With Life"
Our free downloadable and printable document "The 10 Most Important Things You Can Do To Survive Your Grief And Get On With Life" will help you to be positive day to day.  
The 10 points are laid out like a poem on two pretty pages which you can pin on your fridge door to help you every day! 
All you have to do to receive this free document is fill in your email address below. 
You will also receive our newsletter which we send out from time to time with our newest comforting and helpful information.   You can unsubscribe any time you like, and don't worry, your email address is totally safe with us. 
---