Dealing with Death - What to Do When Someone Dies

Dealing with death is always hard. But when you are working on the wards, or in a nursing home, getting organised and focusing in on the tasks you have to do make it easier for you to cope.
What to do When Someone Dies in a Nursing Home or Hospital Ward
Here are some basics that need to be done in the event of a death on a ward or in a nursing home: 
Note the time of death or the time the death was discovered. The person in charge of the hospital ward, care home or patients own home has to be informed.
The doctor then has to be informed and will be the person to confirm the death and produce a death certificate for the next of kin. If it is a sudden death the coroner will also need to be informed. 
The next of kin and the family then need to be contacted.
The patient or their family might have requested a priest or minister to be present.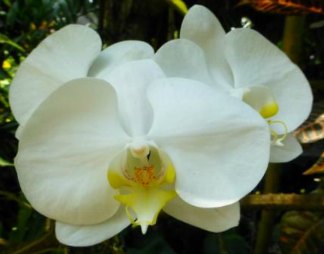 Caring for the Deceased and Their Family

The care role continues:  
To retain their dignity, all medical equipment should be removed from the room.
Any intra-venous drips or catheters, trays of dressings etc should be taken away. 
The patient should be washed and dressed in preparation for their relatives to visit. 
It's nice to put any flowers onto the side locker. 
Hospital social workers may need to be informed to support relatives. 
The relatives have the choice of choosing the undertakers, who will take care of the deceased. 
Caring should be extended to the other patients on the ward or in the nursing home who will also be upset and shocked at the death. They need support too in dealing with death, as they may have built up a relationship with the other patient, or it may just be frightening for them. 
Other clients still need to be cared for. Relatives visiting the deceased need cups of tea and support. It is a busy time.
Dealing with Death - Taking Care of Belongings

If the deceased is in a hospital ward, then relatives may wish to take their belongings home. These should have been catalogued, especially any valuables and need a signature from a relative before releasing them. Some valuables may have been locked in the office safe.

In a nursing home setting where a resident has been living for a long time, the family may have to return another day to empty a full room. All these discussions have to be dealt with tactfully and calmly. There is usually a member of the family who takes charge and can cope better than others.

Once the undertakers have taken over the care of the deceased, the bed has to be stripped and cleaned. The room, lockers and wardrobes emptied ready for the cleaners to come in.

Initially, dealing with death is relatively easy because of getting organised with all the tasks that need to be done. Coping emotionally comes later. The following links will take you to more advice about dealing with the grief of death on the wards.
Related Pages: 
Coping with Death in the Caring Professions
Elizabeth Kubler-Ross - On Death and Dying
Grief and Sympathy Home
>
Coping with Death
> Dealing with Death on the Wards
---
Sales from our pages result in a small commission to us which helps us to continue our work supporting the grieving.  
---
---
Memorial Magnolia Tree

The Magnolia is one of the earth's oldest plants, with a spectacular flower which dates back 95 million years.  What a beautiful specimen to commemorate a life. 
These trees are grown by the foremost magnolia nursery in the country and they will send a variety most suited to the recipient's climate. 
The flowers in spring will bring joy to the bereaved and help to heal their heart.



---
Please Support this Site with a Donation

If you have found our site helpful, please consider a small donation towards our running costs.  It is expensive in time and money to maintain the site and we try to keep it as ad free as we can! 
If everyone were to donate just one dollar, it would cover our costs.  A little more will help us to expand and reach even more people. 

Please note we are not a not-for-profit organisation, so you won't be able to claim this donation against your tax!  But we do need to eat and pay the phone bill!
You can use your paypal account but you don't need to belong to paypal to use this secure payment button, it accepts all major debit and credit cards. We do not collect any of your personal information when you make a payment. 

We thank you and all our readers thank you for whatever you can afford. 
---
Join us on Facebook for articles, support, discussion and more.  Click 'Like' below.

---
Sign up for our newsletter and receive:

"The 10 Most Important Things You Can Do
To Survive Your Grief And Get On With Life"
Our free downloadable and printable document "The 10 Most Important Things You Can Do To Survive Your Grief And Get On With Life" will help you to be positive day to day.  
The 10 points are laid out like a poem on two pretty pages which you can pin on your fridge door to help you every day! 
All you have to do to receive this free document is fill in your email address below. 
You will also receive our newsletter which we send out from time to time with our newest comforting and helpful information.   You can unsubscribe any time you like, and don't worry, your email address is totally safe with us. 
---