Not coping well, think my mother died because of me
by Andrea
(Mighigan USA)
My mother's been gone 2 months now. I still say it can't be real, just can't be. She was 74 but sprightly, fun, loving, much younger than her age, and she was my light, my strength.

I was typing out a short summary of what happened, medically, but thought better to delete because it'd inevitably sneak in this or that about how stupid and ignorant I was for not doing enough to save my mother. Not that that isn't true, but I didn't want any room to give myself excuses or somehow assuage my guilt. And I had come here to address something specific.

Mom's passing was unexpected, within a day of going into the Emergency Room and being hospitalized, and traumatic. In the chaos of her hospital room, some of the hospital staff were trying to comfort me as I cried and bawled, and I heard myself saying, "She was my best friend." I said this about my mother, while she was lying in the bed nearby, still alive.

Then, after more crying and bawling, told by someone that I had to calm down and be strong for my mother, I went and lay down next to her. I held her hand and hugged her as I lay close to her. I continued crying and kept repeating that I loved her. At one point, I dozed off, then came back. I hadn't slept in 2 days, but that's just an excuse. And while she was struggling to breathe, I remember thinking, "Why is she taking so long?"

What is wrong with me? What kind of a horrible person says, does, thinks these things?

Why did I use the past tense when my mother wasn't dead? Why would I say "was" when she was still alive? How could I have dozed off when my mother was dying, on the verge of leaving this world? Why did I have that awful thought, as if I were impatient, thinking my mother was taking too long to die? It wasn't accompanied by any hopeful thought, like maybe she's not really dying because she keeps breathing, so why did I think that?

I love my mother, more than anyone or anything. So what is wrong with me?!

Get Private and Confidential Help in the Privacy of Your Own Home

Do you feel alone and sad with no support and no idea how to move forward?  It can be tough when you are stuck in grief to find the motivation to get the most out of your precious life. 
Online counseling can help by giving you that support so you don't feel so alone. You can have someone to talk to anytime you like, a kind and understanding person who will help you to find meaning in life again, to treasure the memories of your loved one without being overwhelmed and to enjoy your activities, family and friends again.

Simply fill out the online questionnaire and you will be assigned the expert grief counselor most suitable for you.  It only takes a few minutes and you don't even have to use your name.  
Pay an affordable FLAT FEE FOR UNLIMITED SESSIONS.  
Contact your counselor whenever you like by chat, messaging, video or phone. 
You can change counselor at any time if you wish.
Or read more about how online counseling works here.  
To be upfront, we do receive a commission when you sign up with Betterhelp, but we have total faith in their expertise and would never recommend something we didn't completely approve.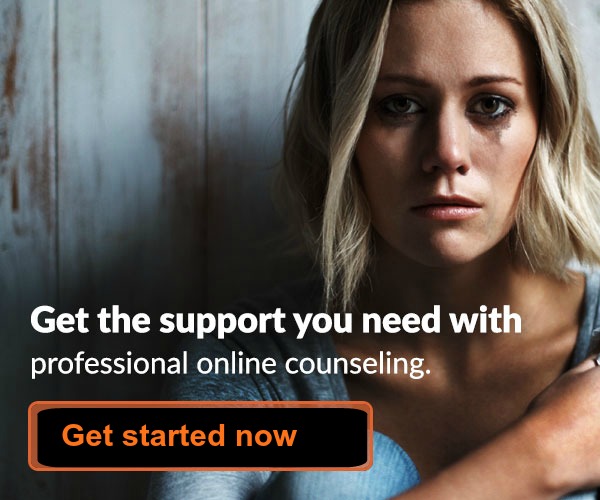 ---
Sales from our pages result in a small commission to us which helps us to continue our work supporting the grieving.  
---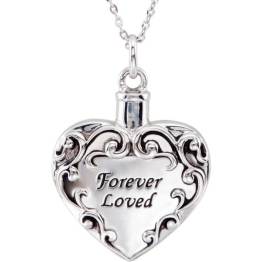 Memorial Jewelry to Honour a Loved One

Check out our lovely range of memorial jewelry for any lost loved one.  Pendants, necklaces, rings or bracelets, we have them all in all kinds of styles.  Choose for yourself or buy as a sympathy gift. 

---
Hypnosis for Grief - 10 Ways It Can Help You
Try a gentle hypnotherapy track to relax the mind. Learn how self-hypnosis can help you cope with grief at any time of the day or night.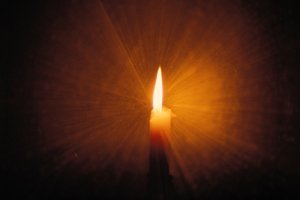 ---
Join us on Facebook for articles, support, discussion and more.  Click 'Like' below.

---
Sign up for our newsletter and receive:

"The 10 Most Important Things You Can Do
To Survive Your Grief And Get On With Life"
Our free downloadable and printable document "The 10 Most Important Things You Can Do To Survive Your Grief And Get On With Life" will help you to be positive day to day.  
The 10 points are laid out like a poem on two pretty pages which you can pin on your fridge door to help you every day! 
All you have to do to receive this free document is fill in your email address below. 
You will also receive our newsletter which we send out from time to time with our newest comforting and helpful information.   You can unsubscribe any time you like, and don't worry, your email address is totally safe with us. 
---