Lost Husband to suicide
by Aryn
(NH)
I am 40 years old and have been with my husband for 14 years. We have 2 children and had an amazing life together filled with fun, travel & adventure - always spending time outdoors. This past January, my husband took his life by driving straight into a large oak tree near our home. He sent an email a few minutes before he did it.

The circumstances around his death are complicated. I thought everything was great between us up until a month before the accident. I found out he had placed hidden cameras in our home to watch me while I was home working during the day. He thought I was having an affair with a co-worker I communicated with on a regular basis that works across the country. I wasn't.

When I found the cameras, I told him he was sick and needed help and that I was leaving until he removed all the cameras & went to counseling. The next day he decided to end his life.

Since then, as I have been going through his things, I have found receipts for other cameras going back almost 9 years, when we purchased our home, cameras hidden in clocks, in my car...

I am angry, so angry. I am having trouble with other people talking about him. He was a good father and took care of his family. I thought we had a good relationship, but now I see that the reality was not what I thought it was.

I want to move out of my home. About an hour away into the country, nature brings me peace, it always has. My family and friends are telling me I am not thinking of my kids, that it is too soon and too much change for them. My daughter is six, and my son is 18.

My question is, how do I stay here and deal with my anger and suffocating grief. One minute I miss him, but then I get angry and that takes over. If I move am I not putting my kids needs first? I feel like if I get my head into a better place, I will be a better parent and we can start a new life in a new place. I am only planning on moving less than an hour away from my family. Just enough space to re-focus & reconnect with myself and children.
Get Private and Confidential Help in the Privacy of Your Own Home

Do you feel alone and sad with no support and no idea how to move forward?  It can be tough when you are stuck in grief to find the motivation to get the most out of your precious life. 
Online counseling can help by giving you that support so you don't feel so alone. You can have someone to talk to anytime you like, a kind and understanding person who will help you to find meaning in life again, to treasure the memories of your loved one without being overwhelmed and to enjoy your activities, family and friends again.

Simply fill out the online questionnaire and you will be assigned the expert grief counselor most suitable for you.  It only takes a few minutes and you don't even have to use your name.  
Pay an affordable FLAT FEE FOR UNLIMITED SESSIONS.  
Contact your counselor whenever you like by chat, messaging, video or phone. 
You can change counselor at any time if you wish.
Or read more about how online counseling works here.  
To be upfront, we do receive a commission when you sign up with Betterhelp, but we have total faith in their expertise and would never recommend something we didn't completely approve.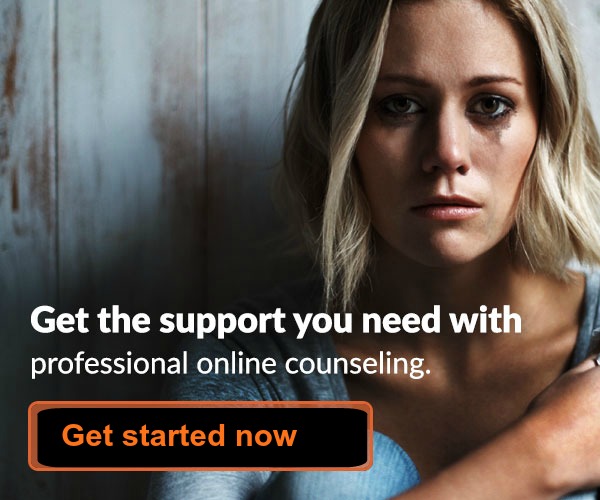 ---
Sales from our pages result in a small commission to us which helps us to continue our work supporting the grieving.  
---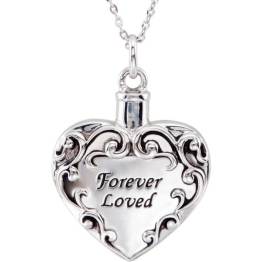 Memorial Jewelry to Honour a Loved One

Check out our lovely range of memorial jewelry for any lost loved one.  Pendants, necklaces, rings or bracelets, we have them all in all kinds of styles.  Choose for yourself or buy as a sympathy gift. 

---
Hypnosis for Grief - 10 Ways It Can Help You
Try a gentle hypnotherapy track to relax the mind. Learn how self-hypnosis can help you cope with grief at any time of the day or night.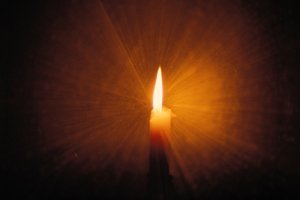 ---
Join us on Facebook for articles, support, discussion and more.  Click 'Like' below.

---
Sign up for our newsletter and receive:

"The 10 Most Important Things You Can Do
To Survive Your Grief And Get On With Life"
Our free downloadable and printable document "The 10 Most Important Things You Can Do To Survive Your Grief And Get On With Life" will help you to be positive day to day.  
The 10 points are laid out like a poem on two pretty pages which you can pin on your fridge door to help you every day! 
All you have to do to receive this free document is fill in your email address below. 
You will also receive our newsletter which we send out from time to time with our newest comforting and helpful information.   You can unsubscribe any time you like, and don't worry, your email address is totally safe with us. 
---