I hurt my dad before he died
by Sucheta
(India)
Hi. Thanks for this space. Looking for a neutral mind to process my most possibly irredeemable situation.

I lost my father on March 28 this year to chronic kidney disease. He was 78. He was a doctor, a gardener, a teacher, a communist and my sage. I fought with him in a bid to spiritually better myself. But when the time came for me to share myself with him and share him with my world, he died. My struggle had been so hard and intense that I had forgotten its purpose towards the end. Though I had always thought it was intellectual rapprochement when actually it was the regaining of his trust which I lost when I discontinued my studies and taking care of him. I am from West Bengal, India, by the way, aged 44 years. I don't even have a child.

My dad, my baba was very lonely and had neglected his own health even though he had known of his kidney condition since 2015. When we finally came to know and acted, it was too late. He loved me intensely, perhaps the most in the world. But the evening before he died, I told him I would not publish the entire collection of stories and pieces I had written and which he had given me money to publish as they had been for him and if I had to give them to him it would mean their non-publication. He was intubated at that time and could not speak or open his eyes but was so hurt and angry it showed on his face. But I was slow to process and I said to him, I would do this the way you said I wouldn't and I still did. His face had flashed in hurt but I said my I love you and I left. Because he was in the ICU and I could not stay. He died in the morning.

For the last 21 years, I lived away from him, going home only once every two years or less. I did not discuss our emotional issues or tell him about my resolutions and the progress I had made in achieving them. I never told him how proud I was of him. And all the while he was sick, until he got intubated and we came to know he was dying, I lived apart from him in a different city and did not take care of him.

But in the period he was in hospital and before that last evening, he had forgiven me, told me he loved me and that I would be okay. Eventhough he was so loath to go and had his moments of doubting me. Because I had never given him any info or clue as to my own struggles, that I had never let him down once during my most difficult journeys, that he has been and will be the only rishi in my life. It was a different matter that he wasn't afraid, atheist that he was, as am I.

Still, I messed it all up again for him. I was reckless and cruel that last time.

He gave me 21 years to prove myself to him. I almost made it. What do I do now? My tribute he rejected. And in paying my dues to society, I could not pay my dues to him.


Get Private and Confidential Help in the Privacy of Your Own Home

Do you feel alone and sad with no support and no idea how to move forward?  It can be tough when you are stuck in grief to find the motivation to get the most out of your precious life. 
Online counseling can help by giving you that support so you don't feel so alone. You can have someone to talk to anytime you like, a kind and understanding person who will help you to find meaning in life again, to treasure the memories of your loved one without being overwhelmed and to enjoy your activities, family and friends again.

Simply fill out the online questionnaire and you will be assigned the expert grief counselor most suitable for you.  It only takes a few minutes and you don't even have to use your name.  
Pay an affordable FLAT FEE FOR UNLIMITED SESSIONS.  
Contact your counselor whenever you like by chat, messaging, video or phone. 
You can change counselor at any time if you wish.
Or read more about how online counseling works here.  
To be upfront, we do receive a commission when you sign up with Betterhelp, but we have total faith in their expertise and would never recommend something we didn't completely approve.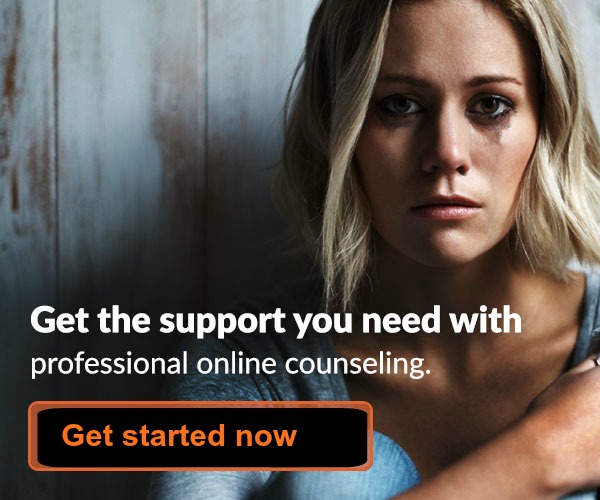 ---
Sales from our pages result in a small commission to us which helps us to continue our work supporting the grieving.  
---
Hypnosis for Grief - 10 Ways It Can Help You
Try a gentle hypnotherapy track to relax the mind. Learn how self-hypnosis can help you cope with grief at any time of the day or night.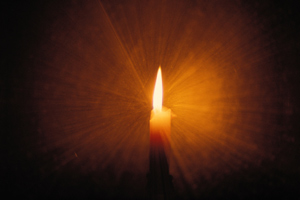 ---
Beautiful Memorial Trees to LAst an Eternity

What a memorial for a loved one. A tree that will live and grow for many, many years to come. 
You can get all sizes from majestic oak trees to smaller magnolias.

Any of our range of memorial trees will make a beautiful living monument to the deceased. 
---
Memorial Jewelry to Honour a Loved One

Check out our lovely range of memorial jewelry for any lost loved one.  Pendants, necklaces, rings or bracelets, we have them all in all kinds of styles.

---
Join us on Facebook for articles, support, discussion and more.  Click 'Like' below.

---
Sign up for our newsletter and receive:

"The 10 Most Important Things You Can Do
To Survive Your Grief And Get On With Life"
Our free downloadable and printable document "The 10 Most Important Things You Can Do To Survive Your Grief And Get On With Life" will help you to be positive day to day.  
The 10 points are laid out like a poem on two pretty pages which you can pin on your fridge door to help you every day! 
All you have to do to receive this free document is fill in your email address below. 
You will also receive our newsletter which we send out from time to time with our newest comforting and helpful information.   You can unsubscribe any time you like, and don't worry, your email address is totally safe with us. 
---