Father-in-law's selfish death- how to get over it?
by Annie Love
(UK)
My boyfriend's dad died recently of cancer. We had about a year and a half with him from the day he was diagnosed to his death.

My boyfriend is very angry at his late father and I don't know how to help him. Bob, as I'll call him, spent his life working at sea. When he died, many people who the family had never heard of talked of how close they were to him and how much they loved him. Photos emerged of him partying and drinking with women and his family started to believe that he worked away because he preferred it there, and coming home was a chore. He seemed to have led a double life that wasn't discovered until he was gone which devastated my boyfriend and his mother.

Since being diagnosed, he spent all his time either elsewhere with friends, or in his garage working on trains. He spent all the money he had left on gadgets and the trains (which are unfinished and worthless) and spent no time with his family creating memories for them to cherish.

He left them no money to continue without him and he demanded a very expensive funeral.

My boyfriend, instead of being sad about his dad's death, is very angry at how he has left him to look after his mum financially and emotionally, with no support and feeling as though he never cared about them.

His behaviour after the diagnosis was selfish and reckless which I can understand but my boyfriend cannot. He feels his first reaction should have been to comfort his family and try to make up for some of the time they were going to lose.

Bob even wrote his own eulogy, in which he talked only of his wonderful stories from sea and his great friends. There was no mention of his family, which included a 10 year old adopted daughter he was leaving behind, or his elderly wife. My boyfriend had to go against his wishes and rewrite it because he was embarrassed to read it out at the funeral.

How do I support him? What do I say? He can't get answers from Bob, he can't vent his anger to him. There is so much unfinished business and I don't know how to help.

Thanks for listening.
Get Private and Confidential Help in the Privacy of Your Own Home

Do you feel alone and sad with no support and no idea how to move forward?  It can be tough when you are stuck in grief to find the motivation to get the most out of your precious life. 
Online counseling can help by giving you that support so you don't feel so alone. You can have someone to talk to anytime you like, a kind and understanding person who will help you to find meaning in life again, to treasure the memories of your loved one without being overwhelmed and to enjoy your activities, family and friends again.

Simply fill out the online questionnaire and you will be assigned the expert grief counselor most suitable for you.  It only takes a few minutes and you don't even have to use your name.  
Pay an affordable FLAT FEE FOR UNLIMITED SESSIONS.  
Contact your counselor whenever you like by chat, messaging, video or phone. 
You can change counselor at any time if you wish.
Or read more about how online counseling works here.  
To be upfront, we do receive a commission when you sign up with Betterhelp, but we have total faith in their expertise and would never recommend something we didn't completely approve.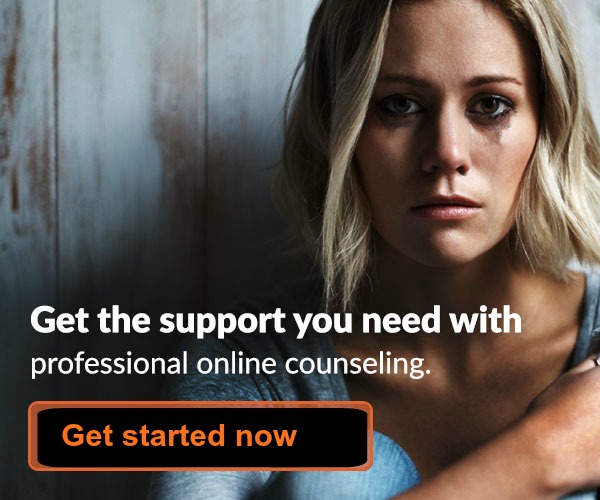 ---
Sales from our pages result in a small commission to us which helps us to continue our work supporting the grieving.  
---
Hypnosis for Grief - 10 Ways It Can Help You
Try a gentle hypnotherapy track to relax the mind. Learn how self-hypnosis can help you cope with grief at any time of the day or night.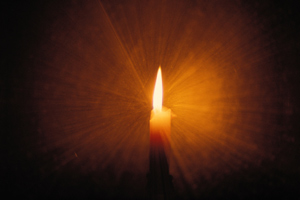 ---
Beautiful Memorial Trees to LAst an Eternity

What a memorial for a loved one. A tree that will live and grow for many, many years to come. 
You can get all sizes from majestic oak trees to smaller magnolias.

Any of our range of memorial trees will make a beautiful living monument to the deceased. 
---
Memorial Jewelry to Honour a Loved One

Check out our lovely range of memorial jewelry for any lost loved one.  Pendants, necklaces, rings or bracelets, we have them all in all kinds of styles.

---
Join us on Facebook for articles, support, discussion and more.  Click 'Like' below.

---
Sign up for our newsletter and receive:

"The 10 Most Important Things You Can Do
To Survive Your Grief And Get On With Life"
Our free downloadable and printable document "The 10 Most Important Things You Can Do To Survive Your Grief And Get On With Life" will help you to be positive day to day.  
The 10 points are laid out like a poem on two pretty pages which you can pin on your fridge door to help you every day! 
All you have to do to receive this free document is fill in your email address below. 
You will also receive our newsletter which we send out from time to time with our newest comforting and helpful information.   You can unsubscribe any time you like, and don't worry, your email address is totally safe with us. 
---