Anger over betrayal of husband's friend, when I needed him most. . . .
by Jennifer
(Atlanta, Ga.)
My husband of 37 years was to be discharged on Wednesday and passed Sunday night at the hospital. A friend of his and his wife kept trying to impose themselves on me and the funeral. I met the couple twice and found the wife to be manic and immature. The husband Lee, related to my husband, so I played the good sport. Lee, is an engineer and reserved but seemed intelligent. My husband and Lee talked endlessly about the stock and politics. Lots of emails and long calls for almost 2 years.

When my husband passed I needed help, especially with stocks and issues with the bank. I asked Lee and after a few, "gee, we all miss your husband" emails he stopped responding. I was left to flounder and took bad advice from a broker and lost a great deal of money. I know if Lee had at least given me his opinion or guided me to a solid resource, it would have made a world of difference. A few minutes of his time after all the time my husband had given Lee and his proclaiming how he "loved" my husband.

I struggled with finances, injury from a fall, depression, anxiety, lost passwords, bad mistakes and people - even my pastor - trying to run scams on me. It took me over 3 years to get on solid ground and think straight.

I started to clear out my husband's computer files and was shocked when I found all the old emails from Lee to him discussing stock, selling options, watching 34 different companies and his portfolio. It seem Lee got twice weekly help from my husband for almost 2 years and thanked him for his input and great results. This from a man who emailed me that he it "too much a novice to offer any advice" and suggested I get a BOOK!!

My question, I feel like making a copy of some of these old emails and sending them in a Christmas card to Lee. I have this need to let Lee know I now know better and do not buy his story. I feel he was almost abusive with my husband, trying to contact him for ADVICE WHILE MY HUSBAND WAS IN ICU ward!! Lee even sent his wife to the hospital to try and get in his room. She tried to pass herself off as his relative - just so she could get an answer about a stock!!

What I am really stunned and angry by finding this new information - I just got better these last 3 months about how I was treated since my husband passed. I don't want to pent up any more anger in me.

I want to know how to get over yet another betrayal, I feel the need to contact Lee or should I just let "sleeping dogs lay". I want nothing from him, it is my own "gotcha" moment. I want Lee to know that he has been found out. You have to be a real low life to treat a widow of a "friend" the way he treated me.
Join in and write your own page! It's easy to do. How? Simply click here to return to Bereavement Forum on Grief and Sympathy.com.
Have You Considered Online Grief Counseling? 
Get Private and Confidential Help in the Privacy of Your Own Home

The following information about online counseling is sponsored by 'Betterhelp' but all the opinions are our own. To be upfront, we do receive a commission when you sign up with 'Betterhelp', but we have total faith in their expertise and would never recommend something we didn't completely approve.  
Do you feel alone and sad with no support and no idea how to move forward?  It can be tough when you are stuck in grief to find the motivation to get the most out of your precious life. 
Online counseling can help by giving you that support so you don't feel so alone. You can have someone to talk to anytime you like, a kind and understanding person who will help you to find meaning in life again, to treasure the memories of your loved one without being overwhelmed and to enjoy your activities, family and friends again.

Simply fill out the online questionnaire and you will be assigned the expert grief counselor most suitable for you.  It only takes a few minutes and you don't even have to use your name.  
Pay an affordable FLAT FEE FOR UNLIMITED SESSIONS.  
Contact your counselor whenever you like by chat, messaging, video or phone. 
You can change counselor at any time if you wish.
Or read more about how online counseling works here.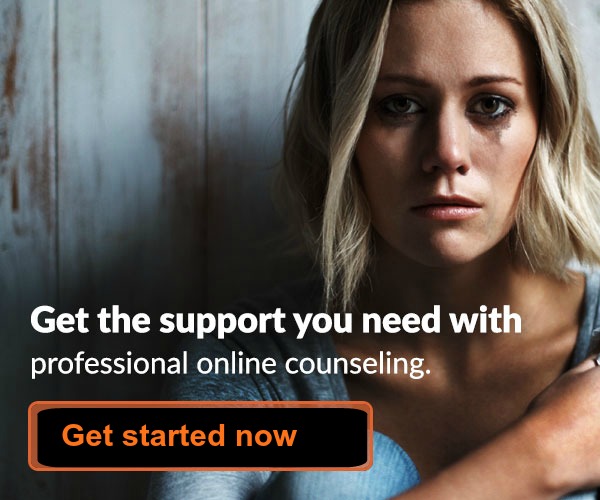 ---
Sales from our pages result in a small commission to us which helps us to continue our work supporting the grieving.  
---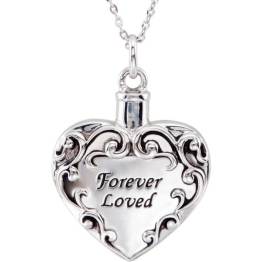 Memorial Jewelry to Honour a Loved One

Check out our lovely range of memorial jewelry for any lost loved one.  Pendants, necklaces, rings or bracelets, we have them all in all kinds of styles.  Choose for yourself or buy as a sympathy gift. 

---
Hypnosis for Grief - 10 Ways It Can Help You
Try a gentle hypnotherapy track to relax the mind. Learn how self-hypnosis can help you cope with grief at any time of the day or night.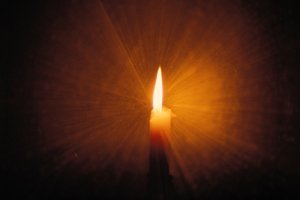 ---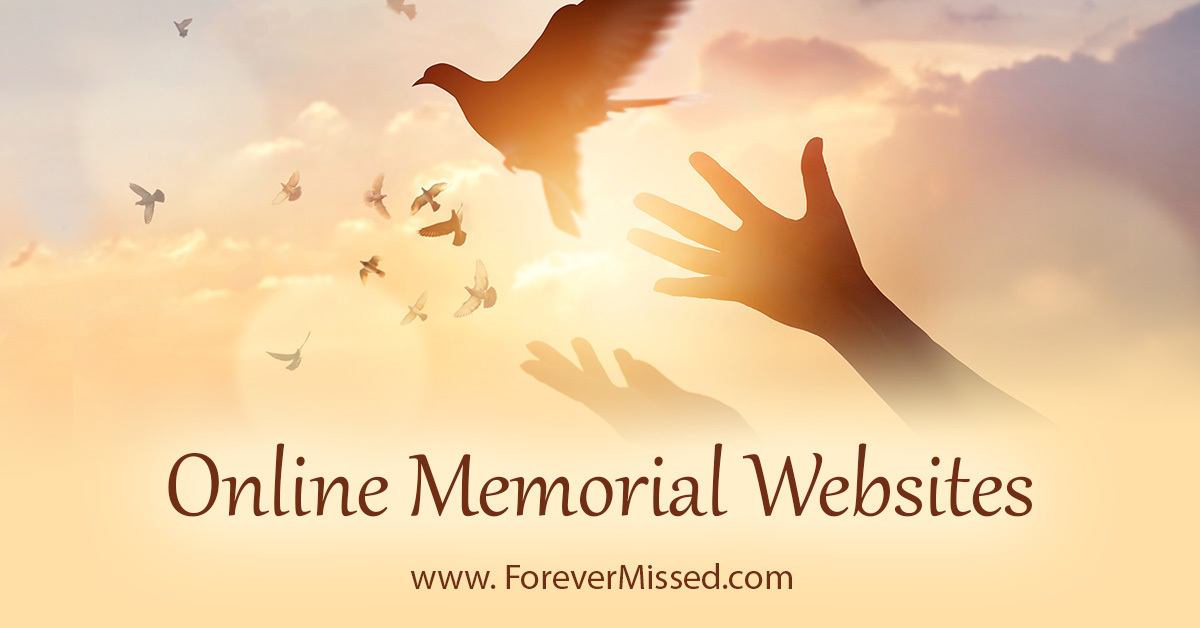 Create an Online Memorial Website
Honour your loved one with their own memorial website.  Share photos, videos, memories and more with your family and friends in a permanent online website.  Free for basic plan with no ads. 
---
Join us on Facebook for articles, support, discussion and more.  Click 'Like' below.

---
Sign up for our newsletter and receive:

"The 10 Most Important Things You Can Do
To Survive Your Grief And Get On With Life"
Our free downloadable and printable document "The 10 Most Important Things You Can Do To Survive Your Grief And Get On With Life" will help you to be positive day to day.  
The 10 points are laid out like a poem on two pretty pages which you can pin on your fridge door to help you every day! 
All you have to do to receive this free document is fill in your email address below. 
You will also receive our newsletter which we send out from time to time with our newest comforting and helpful information.   You can unsubscribe any time you like, and don't worry, your email address is totally safe with us. 
NEW BONUS - Also receive a copy of our short eBook - '99 Ways to Spot a Great Grief Counselor'.  Available for instant download as soon as you sign up. Never waste money on poor counseling again! 
---